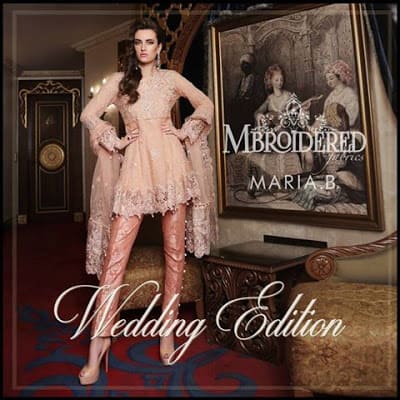 Maria.B. Mbroidered Dresses Collection 2018 Wedding Edition Catalog
Maria B is most significant brand if we speak about the dresses, she is fantastic fashion designer and definitely introduce latest fashion approaches and current designs after strong study, this is why women of Pakistan and associated with world like to put Maria B's each festive and seasonal collection. Here you can look most trendy and most stipulate Maria B Mbroidered luxury wedding Dresses 2018 for women to wear on special occasion. The new embroidered designer bridal wear is contains new pattern front with Swarovski. The most awaiting luxury embroidered collection dresses by the well-known clothing brand of Pakistan, the one and only Maria.B is available now in stores and outlets. It has created its brand name throughout its creative designs and unique pattern of fashion dresses for women and keep its top quality through the years.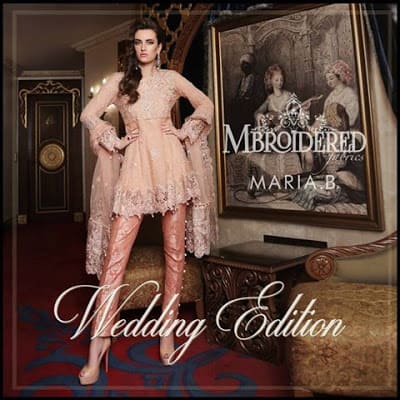 Maria B Mbroidered Dresses 2018 are hard to believe combination of Chinese chiffon, Russian grip silk, organza and tissue materials. Maria B Mbroidered wedding Collection 2018 are nourished with Swarovski work, intricate embroidery, digital pattern, embroidered style patch work, sequined and Swarovski buttons. Maria.B embroidered tissue blouse front, Shirts, dupatta and trousers are nourished with most recent designs and style. As like every year, 2017 latest luxury collection is beautiful with all the enormous colors and embroideries that will certain amazing of all the designer of haute couture. Maria.B has fusion the superb combination of shades s with the stunning work of embroidery to kindle the latest covenant of fashion and glamour.
Maria.B Wedding Edition 2017 Unstitch Luxury Mbroidered Dresses
Maria.B Mbroidered collection luxury wedding edition 2017 contains of unique variety of unstitched bridal fancy dress. The assortment can be easily available on all leading outlets and MARIA.B. Stores from 9th and 13th January Pre-booking and 14th January launch in Pakistan. Every dress is looked to be decorated with unique and bright colors like beige, faun, graphite, metallic silver, and brown, blue, black and so many others. Embroidered with the intricate of well thread work, these dresses are the symbol of magnificence.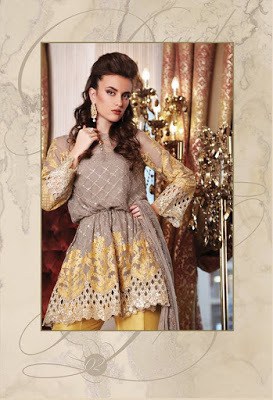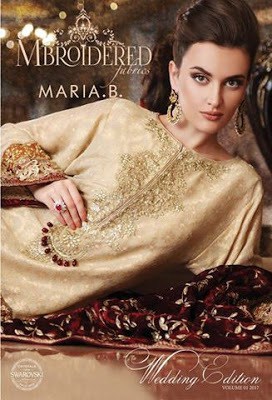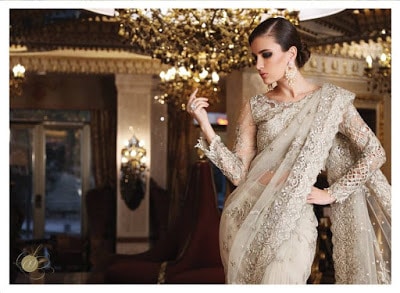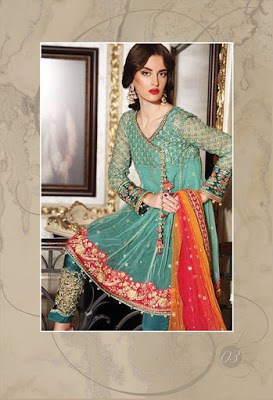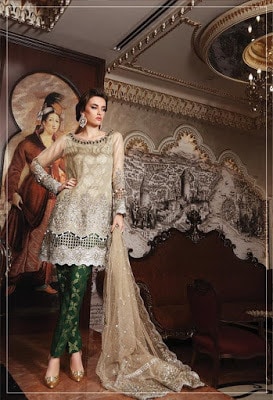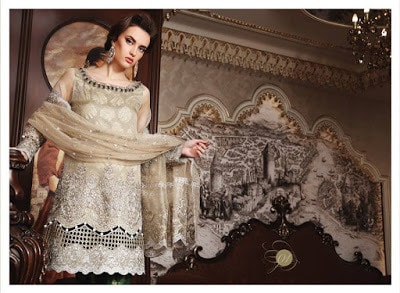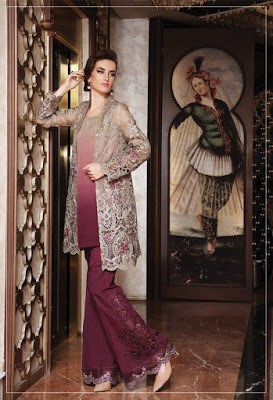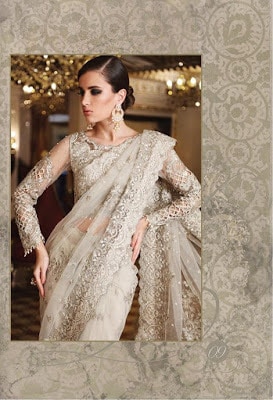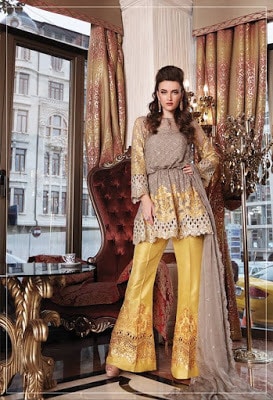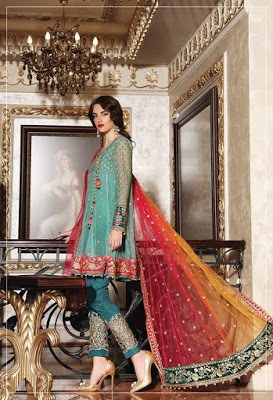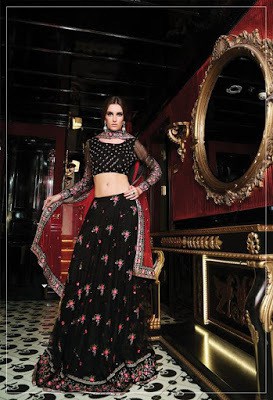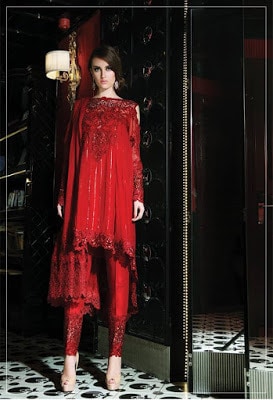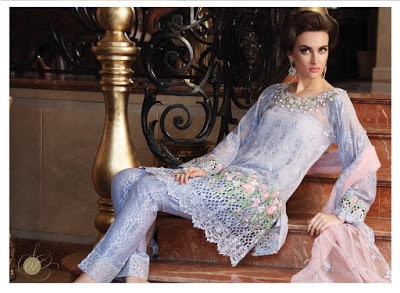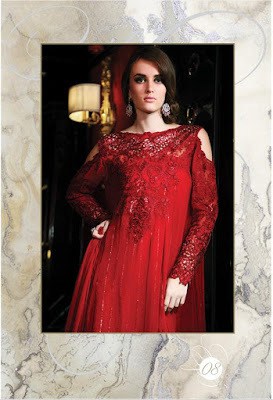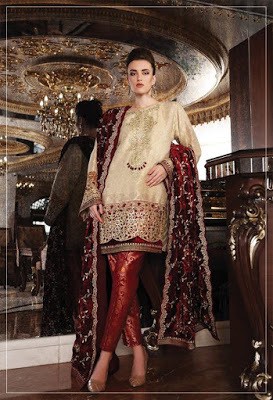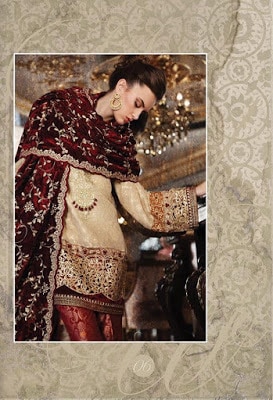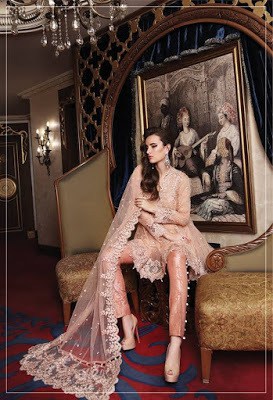 The costs are consideration high than the causal but are up to the values of quality and distinct designs by Maria.B. As the label is famous fashion brand in Pakistan, so costs for this luxury embroidered collection talk for their excellent and high quality. These wedding luxury fashion dresses are available to take the hub on every function and event. These dresses are wonderful to wear at gathering such as party wear, weddings and others. From effortless embroidered shirts with trousers for the double front shirts in chiffon, each one is below to stun your look.