Luxury Travel Guide to Australia – Top 7 Things to See
Some countries are only about the luxury – five-star hotels, 24-hour room service, perfect weather, and heavenly sights. Australia is all that and much more with its diverse heritage and ecosystems full of flora, fauna, and landscapes unlike anywhere on the planet. The natural beauties of this continent attract travelers from all over the world while perfect weather makes it ideal to dive in the Great Barrier Reef and walk the eucalyptus rainforests. Start your trip with a flight on your own private plane with Jettly.
However, it's easy to be amazed by the richness of attractions and adventures here that is difficult to choose where to head first. Therefore, the following luxury travel guide to Australia will show you the top 7 things to see and truly make your holiday a unique and memorable experience.
Dolphins at Port Stephens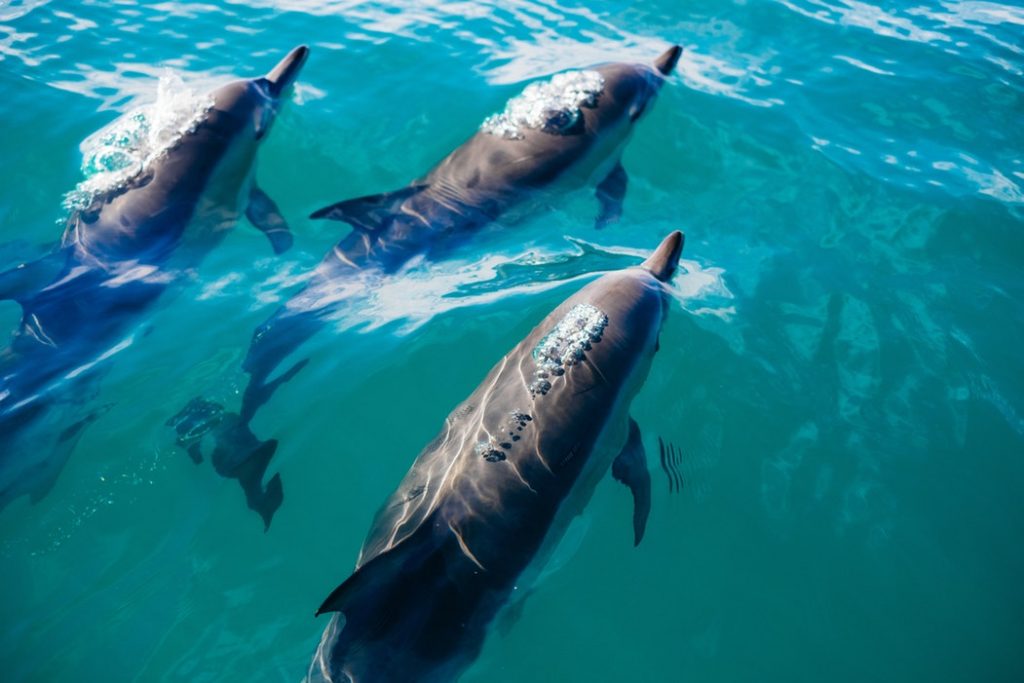 Port Stephens is part of the Australian wine region and a perfect beach getaway with fresh seafood and pearly sand covering the coastline. Only 2.5 hours from Sydney, this is a perfect spot to escape for the weekend and have fun trying one of the best Australian wines and enjoying fine dining. Tomaree Head Summit walk will take you to the summit from where you will witness a panoramic view over the area.
There are over 100 bottlenose dolphins living here so it's no wonder Port Stephens is considered as the Dolphin Capital of Australia. Rent a boat and embark on a luxurious cruise to see these amazing animals and even swim with them if you have a chance. You can also spot whales if you come here between May and October since then they migrate along the East Coast.
Fly over Great Barrier Reef in Hayman Island
Hayman Island is located on the Coral Sea and famous for its exclusive resort that will turn your holiday into a tropical paradise. Part of the Whitsunday Islands, this island is a popular honeymoon destination, although it also attracts tourists who want to have a serene and luxurious vacation. Besides relaxing by the pool and taking a heli-tour to see the Great Barrier Reef from above, there are also numerous water activities to enjoy like snorkeling and diving.
One of the most appealing treats here is getting a massage while floating in the Coral Sea and truly relaxing to the soothing sounds of wind over water. Windsurfing and sea kayaking are also popular here, as well as going on a hike to find various lookouts that will help you take a full view of the area.
Enjoy your private beach on the Lizard Island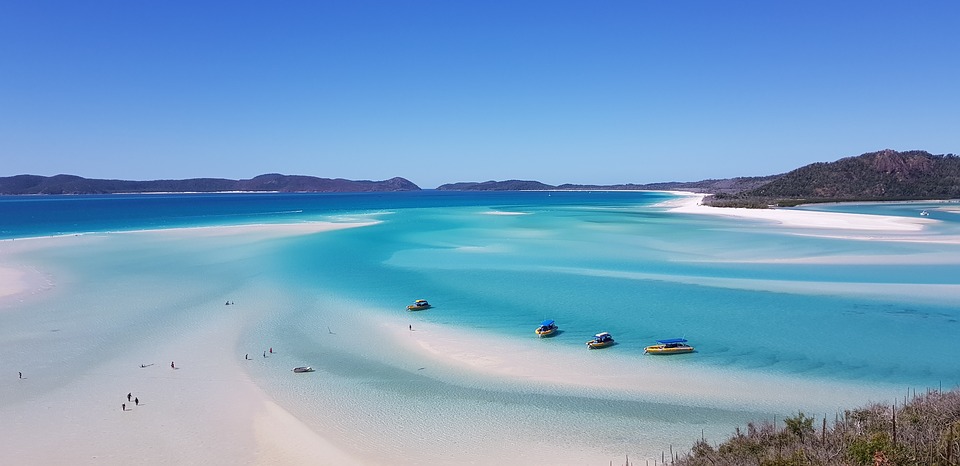 Lizard Island is the most remote resort on the Great Barrier Reef with 24 private beaches and villas to accompany them. When here, you are literally sleeping on the Reef and don't need to take a boat ride to enjoy this natural wonder. The Great Barrier Reef is one of the most famous dive sights in the world and it will give you an opportunity to see the diverse marine life of the area.
Fishing with tag and release policy is also a great way to spend the day and maybe even catch a 1,000 pound grander.  Climb on top of the island to Cook's Look and take a look at the Watson Bay and Reef below. With all the beach space available only for you, it would be a shame to skip on a picnic opportunity and have staff pack you a hamper.
Swimming with whale sharks at Sal Salis Ningaloo Reef
Sal Salis Ningaloo Reef is located in Western Australia and is the ultimate luxurious beach safari camp overlooking the Indian Ocean. There are fifteen eco-luxe safari tents which means you won't be crowded with other guests and will enjoy a peaceful vacation. Basically, you will wake up to the song of the butcher birds and fall asleep under thousands of stars.
Ningaloo Reef is full of extraordinary marine life and the area has over 250 coral species. The resort will assign you a guide who will show you the landscapes of the Cape Range National Park and the unique flora and fauna living there. Swimming with whale sharks and humpback whales are the main attractions here, while gorge walking will show you the Aboriginal history of the area and you may spot a shy rock wallaby.
Feel the casual vibe of Byron Bay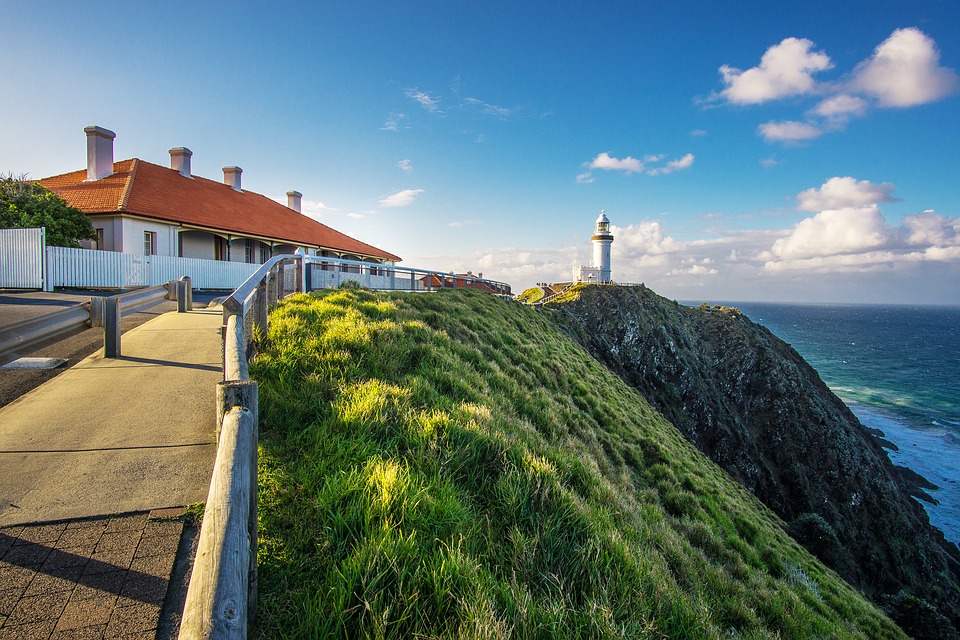 Byron Bay seems to have it all, from the rich offer of activities to stunning beaches, so it's no wonder Australian celebrities like Chris Hemsworth call it home. Stylish resorts and hotels are spread all over Byron Bay, and organic and locally grown produce are highly promoted here so you will enjoy exquisite food in area's cafés and restaurants.
Towns like Mullumbimby and Bangalow are a perfect example of a casual vibe and urban style which is present in the entire Byron Bay. Take one of the private jet flights from Sydney and give yourself a luxurious vacation. Eat at legendary Big Prawn and surf at world-famous Lennox Point. Cape Byron Kayaks will take you as close as possible to dolphins and whales of the area which is especially popular during the migrating season.
Drinking the best Australian wines in Hunter Valley
Hunter Valley is a perfect luxury travel destination in Australia to go with your friends and enjoy some of the best wines in the world. This is a popular spot for bachelor and bachelorette parties with private jet flights and exclusive dining options. The area is full of five-star hotels and resorts where you can truly relax in the serene ambiance and with a glass of iconic Semillon.
Audrey Wilkinson Winery is a picturesque cellar overlooking the Brokenback Mountain Ranges while sipping its Shiraz and chardonnay. For spicy reds, visit Meerea Park Wines and have a taste of their Alexander Munro Shiraz, as well as the Aunts and Hell Hole wines. And for the end of the day, ride an air balloon and watch magnificent sunsets over the area and enjoy the breathtaking view from above.
Stay on top of the world in the Blue Mountains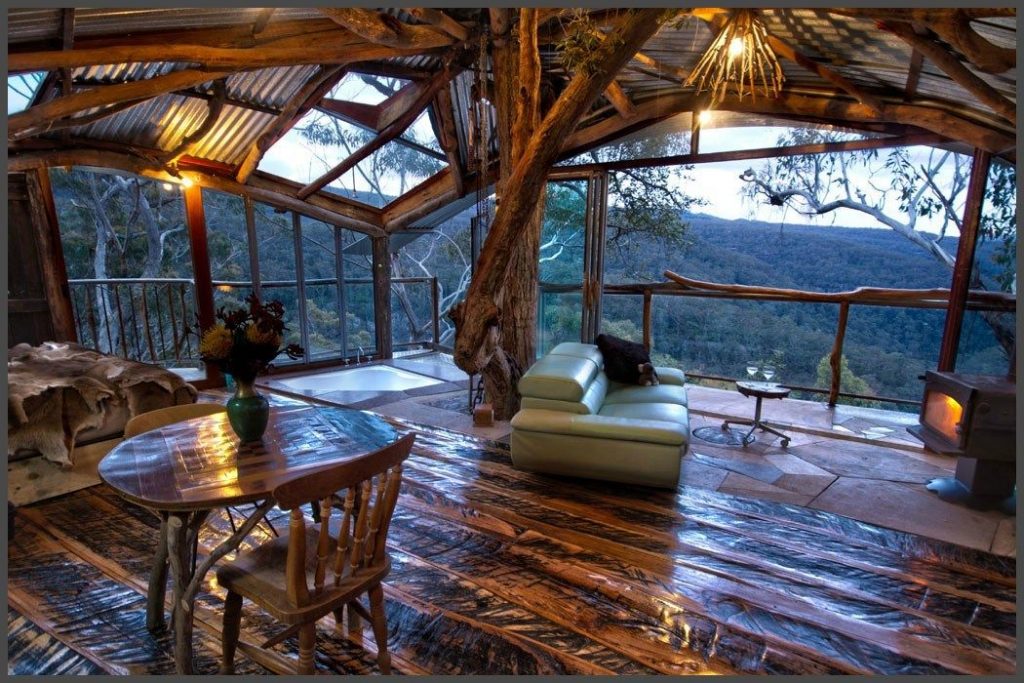 Close to Sydney, Blue Mountains presents a great escape from the urban chaos and spend leisure time in nature. The Treehouse is part of the Wollemi Cabins – one of the most popular accommodations here since it will allow you to literally sleep in nature. Built-in the tree-tops, the Treehouse overlooks the rainforest and Bowen's Creek Gorge while being fully equipped with a spa, fireplace, and queen-size bed.
The Blue Mountains are full of bushwalking trails which are the perfect way to get acquainted with the scenery and enjoy the fresh air. While Mount Werong is too high to climb causally, you can take a walk to the lookout to see Three Sisters Peak and try some of the shorter trails into the forest. Stop by Wentworth Falls to see the astounding waterfall and then have an early dinner at Nineteen23 with a 1920s ambiance.
All in all
Whichever of these top 7 things to see you choose, it will be a wonderful experience full of lasting memories that will most likely have you coming back. And then, pick another destination from this luxury travel guide to Australia and enjoy your new adventure.