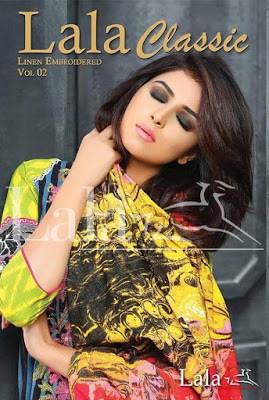 LALA Classic Linen Embroidered Fall Collection 2018 Vol-2
Lala Textile brings incredible dresses of embroidery designs in its linen Collection 2018 vol-2. The brand is best known for its focus on wearablity, combined with fun and chic, that have an international flavor where each fall linen embroidered dress designs bears indication to the brilliance in cut, workmanship and excellence.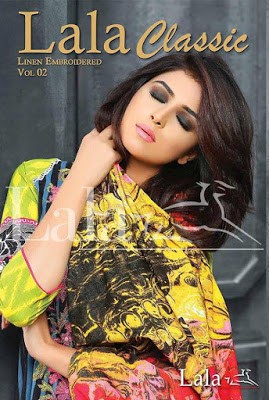 Latest stylish embroidery dresses grandeur femininity of the new season's couture take fantasy life with beautiful prints and high fashion embroidery. It's all that makes life shine. Beautiful embroidered designs in 2016 fall dresses exuding femininity and high fashion appeal, this stylish outfit is worth investing in. detailing beautiful dupatta, this one is sure to catch your fancy at single glance.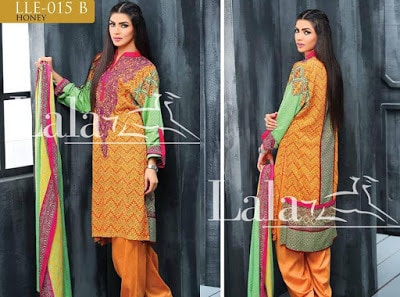 Lala cute ladies embroidered suits for party beautiful and stylish is what you will show once you get dressed in an ethnic ensemble clothes. Its good-looking color and delightful printed dupatta and embroidery add its cultural appeal, while the cool fabric ensures super soothe all through the day. Hope you like this Lala classic linen embroidered 2016-17 Vol-2 for girls.