Inspirational Monday Morning Work Motivation Quotes To Start Happy
Monday is a tough day only for those, who observe it harmfully. Try to believe absolutely and don't let sadness and grief be related to Monday, share your passion, hope and good opportunity with others and send motivational, inspirational, positive or good morning Monday quotes, and desire a happy Monday.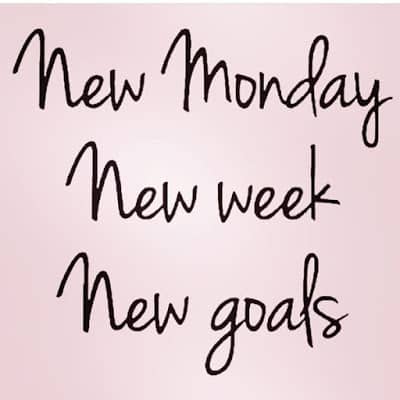 It is a known fact that we really can't get rid of Monday off the days of the week, people need to get up and pretty much drag their ass off the bed and start working the day. Monday is the start of the week and it has always been the unspoken enemy of people who totally enjoyed their weekends. Do not let this dreadful moment become something so related to Monday.
Monday mornings are the most dread moment of the week. It is the sign that a new work week has to start and that we must say goodbye to the bliss and comfort of the Saturday and Sunday. Well, that's quite a lot of people.
Try to feel more optimistic about Monday – do not create a problem at the very beginning of the new week!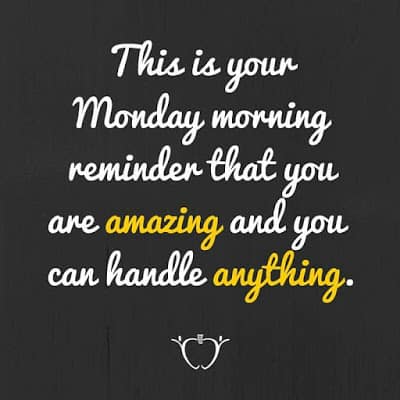 Don't waste your time, Monday is a new opportunity to change your life for the best. Have a nice Monday!
Don't think that Monday is another working day, consider it as a chance to show a good result.
Keep going to your aim even if it is Monday.
Before deciding to retire, stay home for a week and watch the daytime TV shows.
Mondays are tough only for those people, who don't know how to spend them cheerfully. Get up and have fun today!
Every Monday is a gift, so don't be impolite, gifts cannot be returned, so accept it and spend with pleasure.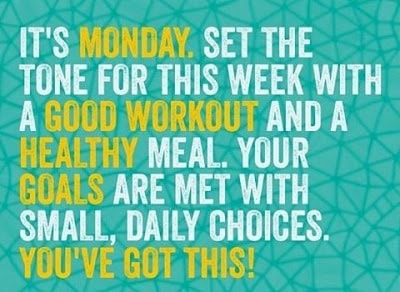 Life offers you so many doors, it is up to you which to open and which one to close.
Meet this Monday with a smile. Work hard and remember that you don't have to impress anybody.
Meet a new Monday and remember that happiness is a choice, you are as happy as you decide to be.
Attack Monday with enthusiasm, laughter, thousands of smiles and cheerfulness.
Feel good vibes today and let them guide you. Have a nice Monday.
Let the best accomplishments wait for you today! Good morning!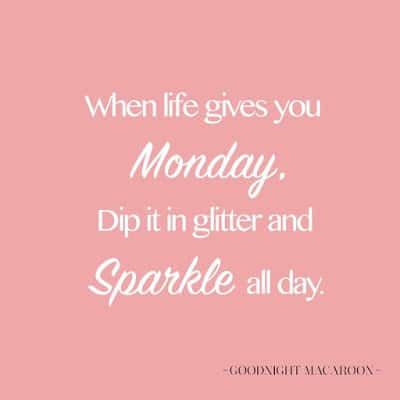 Each Monday is a canvas and only you choose with which colors you'll paint it, you create your own mood.
Even if today you need a double portion of coffee, use all your energy and imagination to make it a great one! Good morning.
Find a job you like and you add five days to every new week.
Life offers so many great choices, all you have to do is to see them.
Let this Monday be the beginning of the week, full of new opportunities, and kept promises.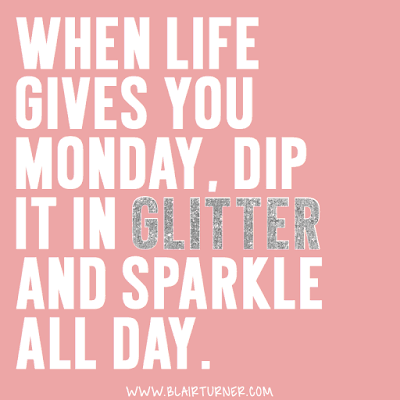 Today is a gift from God, use it wisely. Good morning.
Monday is the hardest day of the week if you haven't finished your work on Friday, but you are a hard worker and Monday will be a relaxed day for you.
Wake up, shine and smile today because it's Monday!
Love what you do, forget that you'll meet your boss today and Monday will be kind to you.
This Monday is the beginning of your happy journey throughout the whole week, so enjoy it.
It's hard to work after the weekend but do your best to make this day stunning. Have a great Monday.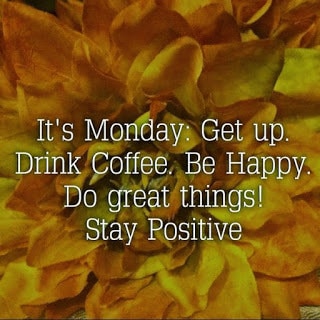 Don't let anybody to mess up your day, handle your business and be successful today. Happy Monday.
Forget about the traffic, stressful work and business meetings today, be happy that the sun is shining and stay positive.
Every Monday is a chance to start a new fabulous week!
Good morning, meet the first day of the week with a smile and it will respond to you the same in return.
The art of being happy incorporates the ability to see the beauty everywhere and to be able to enjoy simple things. Start your Monday with
this art.
Your Monday gift is ready: open a box with joy, laughter, and happiness.
Forecast for Monday: 50% of laughter and 50% of joy. Have a wonderful Monday!
It is Monday, so wake up & shine! Let a disarming smile and kindness in your heart will be your armor today.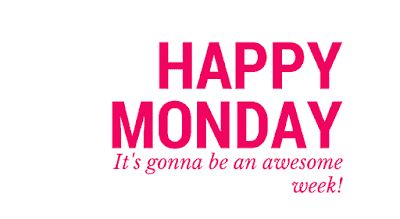 Meet this Monday with positive thoughts and you won't face negative things throughout the week.
Every Monday is a chance to start a new life, so use it.
Have a wonderful Monday and make the saying by Dennis P. Kimbro: "Life is 10% what happens to us and 90% how we react to it" your motto.
You can dislike Monday on only two occasions: when you had a really fun-filled weekend or when you have boring work that you don't want to go to. Since the arrival of Monday is unavoidable we offer you a selection of quotes. Maybe they'll help you meet a new week with optimism and have a happy Monday!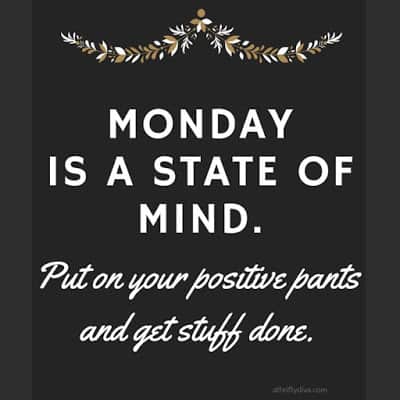 If Monday is strong coffee, don't despair and add a few pieces of sugar to make it tasty and sweet!
Sleep on Monday is the sweetest, but you have to wake up and back to your work. Have a productive week!
Monday is a perfect day for the expansion of the boundaries and the implementation of all plans.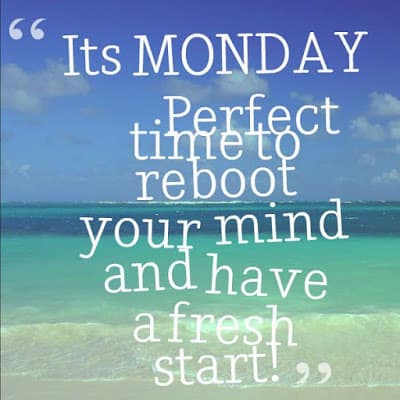 Monday won't be so gloomy if you believe that something good is always bound to happen.
I wish you to have warm relations with your work and then each Monday will be a holiday!
Monday is too hard to start a new week with it.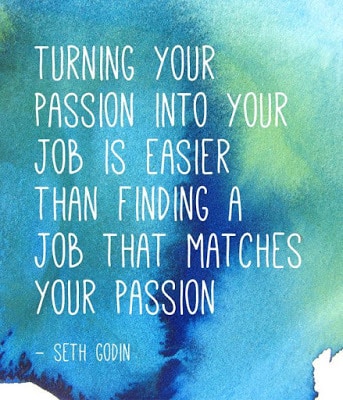 Start a new week, you are unstoppable, invincible and powerful today!
Let your Monday be filled with unbearable happiness and joy! Happy Monday!
Keep your heart open for kindness and mercy, remember that God is always with you. Happy Monday!
Start a new day and don't forget to put a part of your heart in everything you do today. Happy Monday!
What else can you do on Monday morning in the office, if not looking for a new quote for Twitter or Facebook? With our quotes, you'll meet the beginning of a new week in high spirits and finally stop hating Mondays.
Do what your love and what makes you happy and Monday will become your favorite day. Good morning.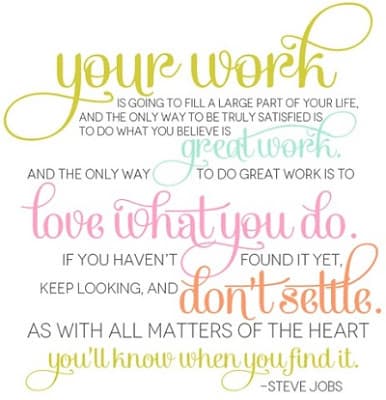 The perfect life is when you have the second half and you are in love with your work, congratulations, you have it all! Happy Monday!
A day of worry is more exhausting than a new week of work.
Have a blessed Monday, remember that it is the first day without mistakes.
Make Monday the day of your triumph, stay brave, strong, and reach success!
Do you really think that Tuesday would be easier if it were the first day of the new week?
Let this Monday be kind to you: be happy with what you have and accept the things which you cannot change.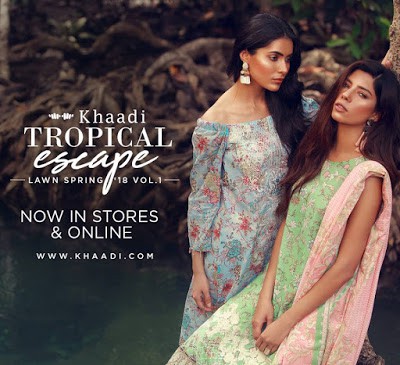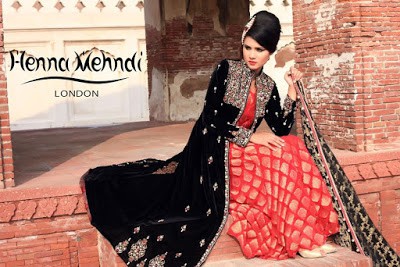 You May Also Like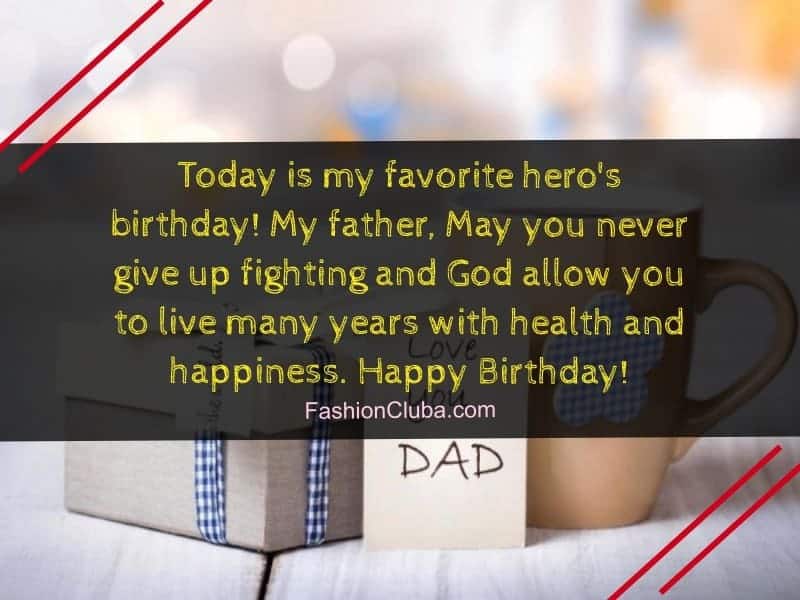 December 9, 2016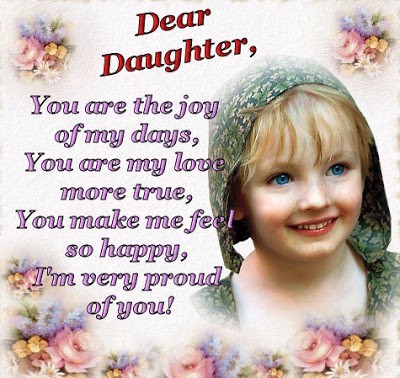 December 8, 2016