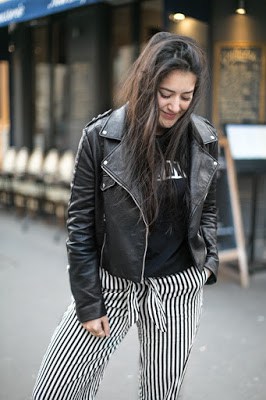 How To Wear Palazzo Pants: Megan's Style Lesson
A new look on this fashion blog! Tonight, I'm talking about these black & white striped palazzo pants and these 95 airmax! Last look in Paris, from tomorrow, I fly to Los Angeles! Yihouuu Turn on your JavaScript to view content.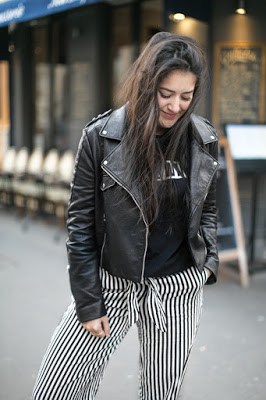 Striped Palazzo and Leather Trousers
The sun is slightly back in Paris, it feels good. Would spring point the tip of his nose? This is good because I was seriously getting fed up … Although; I advance a little too quickly because apparently, a cold wave returns in the next few days. Well, well this time girls, I will not be
supportive: I break the sun tomorrow and this for two weeks. Program? I leave with the mark SEBASTIAN, a hair brand, and then I follow direction San Francisco. As much, last year I was in Los Angeles, so much San Francisco I do not know at all!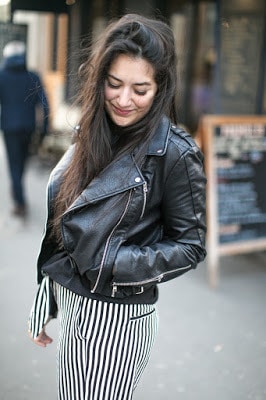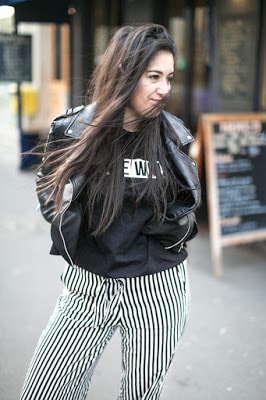 In short, back to this look rather no? I am wearing perfect palazzo pants, cut uniquely, with a small belt knot in front. He comes from Mango and costs only 29 €: so, you crack?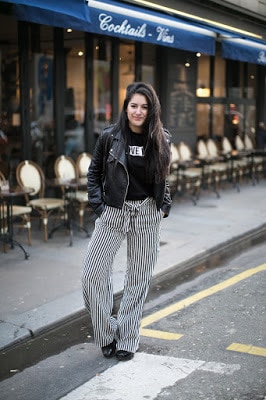 I then wear an old message t-shirt from Zara, I think he's already over a year old, but I like him. It's still very trendy this kind of T-shirts. That's why, below, I made you a selection of t-shirt with a message at low prices and tendency!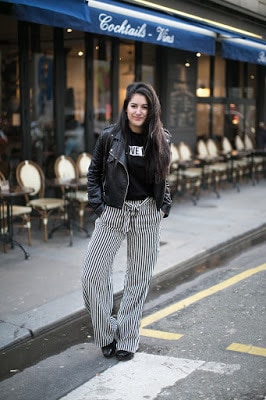 I wear my trusty perfecto, also quite old, from Zara, but the same, I made you a nice selection of perfecto leather and faux leather. Once again, I repeat myself, but it is a must to have in his dressing! It goes almost with everything, what happiness!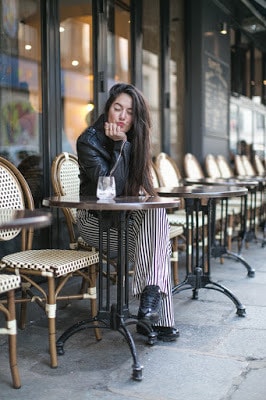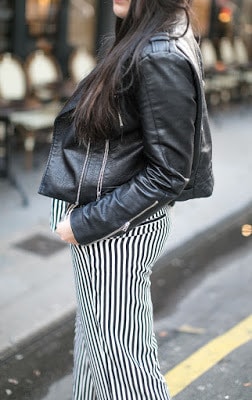 And finally, to finish the look, I wear sneakers from Sarenza. They have a crazy amount of sneakers, and Sarenza started to sell bags: madness. In short, these are Nike Air Max 95 and they are an absolute comfort!