How to Decorate Your Home like a Superstar
When you watch a TV show about beautiful celebrity's homes or flip through magazines with articles about their extravagant way of life reflected in their homes, you can't help but feel how unattainable is the goal of decorating your home like that. We all know how much celebrities get paid and how extravagant they are, so no wonder you believe it's impossible to have a home that's in any way similar to theirs.  You can create a beautiful home fit for a superstar.
If you take a closer look at the decorative items and accessories inside their homes, you will realize that it's not impossible to copy their style. Moreover, you can actually look for help from experts that can help you style your home, for example, by choosing the right personal touches. You just need to follow their decor cue, and don't worry – your version of decorative items doesn't have to be expensive. It can be quite affordable to mimic the extravagant superstar celebrity style, just try out some of the following tips.
1. Go big and go full dramatic
Many of us are very careful when it comes to decorating our homes. We cautious when it comes to changes, and we want to be sure that every item fits perfectly. Well, if you're aiming at a celebrity-like style, forget about caution. Inject some craziness into your space and don't overthink, just go for something that amazes you. The bigger the impression – the better. Young singers and starlets push the limits when it comes to decorating their homes; they are prone to maximize any style they are drawn to.
A clear example is Nicky Hilton, who got a white vintage carved console and placed it in her elegant black-and-white home. It was a truly risky game, but she didn't mind. In the end, this piece of furniture ended up on the pages of InStyle magazine. You can try out a similar approach – for example, create an accent wall in ravishing red. That will definitely catch anybody's eye and look bold.
2. Make your personality shine through the details
Your interests should be on display in your home. Think about things you love doing and items that matter to you, like trophies you've won or objects you made with your hands. Big stars don't shy away from showing off their passion – musicians put their guitars or Emmys on display, actors put up huge posters of their favorite films. You should follow their example when it comes to home decor. It doesn't matter if you own a couple of trophies from your local swimming competition and not an Oscar. If it's a part of you, let everybody see it. You can even use them as bookends on a bookshelf. In other words, find a new use for them besides merely displaying them.
3. Eclectic taste is so in among superstar celebrities
Many superstar celebrities enjoy the eclectic style, and they are not afraid to mix it with bohemian-themed furniture and beautiful art of all sorts. You don't have to spend a lot of money on different items, but at least two pieces of each style will tell an interesting story about who you are.
For example, Ashley Simpson-Ross and Evan Ross decorated their homes, sticking to the eclectic style. You can copy it by getting a wicker side table or a woven patio chair as representatives of the vintage approach. Complement the table and chair with right chair covers and linens and you'll achieve that vintage, eclectic style in an instant.  You can go big and flashy with art, like getting a portrait of a celebrity you admire, just like Evan did – he has a portrait of his mom, Diana Ross, in his home. If you want to add an item that's vibrant in colors, then maybe a tribal print rug will fit in perfectly.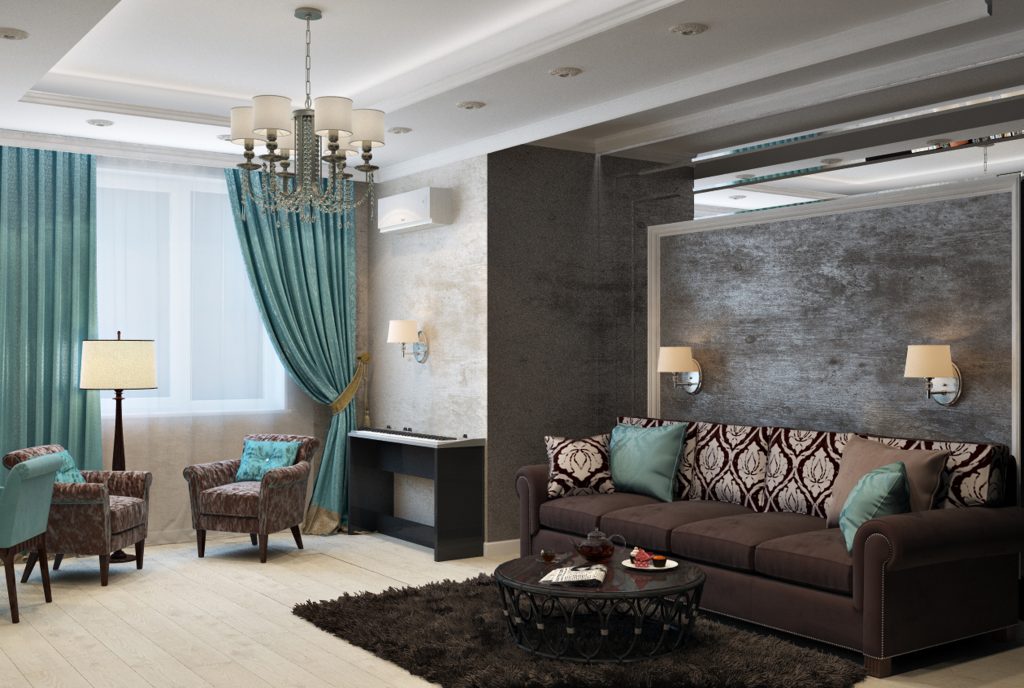 4. Sophisticated glamor doesn't have to be costly
Many celebrities are very sophisticated in the way they look, and it reflects onto their homes. For example, Ariana Grande shows off her unique personality through sleek decor inside her home. There are clean lines everywhere, as well as glass pieces, while velvet and occasional fake fur are there to add the touch of luxury.
If you are more on the glamorous side, then try adding a velveteen chair into the living room or at least a couple of light-bronze glass tables around your home. Flowers are both feminine and elegant, so fresh flowers in crystal or glass vases placed in the right places will take the rooms to another level. In case you're not really into buying fresh flowers every couple of days, or you don't have a green thumb to keep your plants alive for a long time, get a large floral print to make up for the lack of flowers. If you have quality furniture and are looking to spruce up your decor with suggestions from this article, no need to go out and buy new, sofa covers come in many styles, and luxury looks to satisfy your home decor needs. Now that you may be looking to buy sofa covers, this is a great way to use your existing furniture to update your home. Even your satellite television can add that much-needed glamor if it's wall-mounted, just make sure to hide your TV aerial wires with a wall cord hider.
5. Lovely details make up a grandiose bathroom
The bathroom is an essential room in a celebrity's home, so no wonder it usually looks luxurious or sleek. You don't have to buy and expensive bath or golden fixtures to make it comfortable or glamorous. Just focus on the details instead – display rich, soft towels, place a decorative tray for the cosmetic products, or put a beautiful potted plant in a visible place.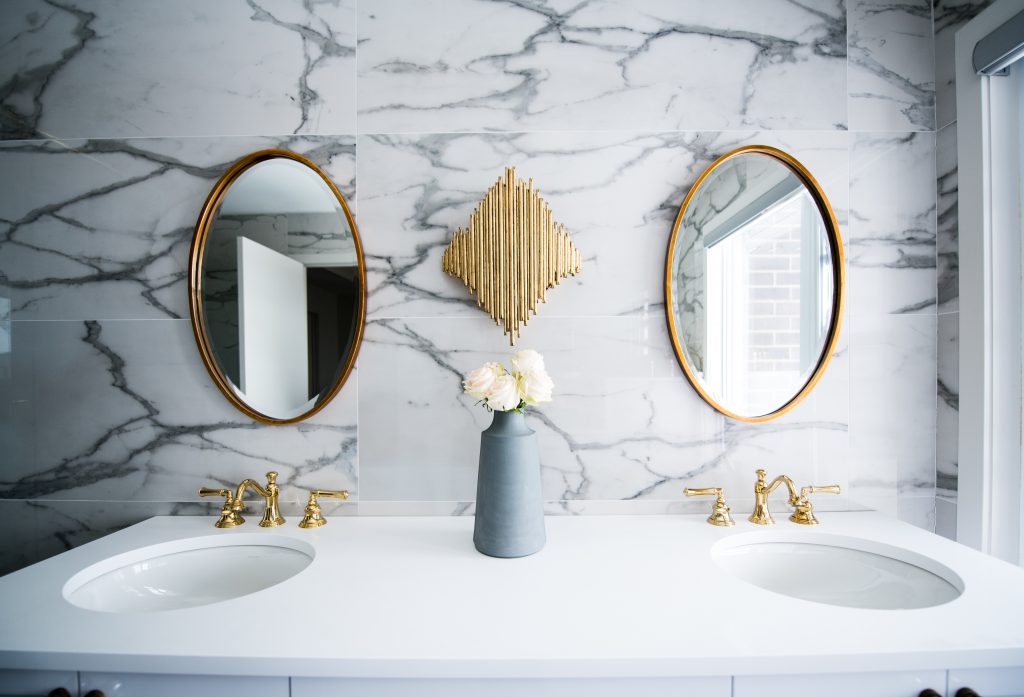 6. Draw inspiration from your travels
It's no secret superstar celebrities travel a lot, so it's only understandable many of them will get inspired by the places they visit. If you pay attention to the way people decorate their homes in other countries or decorative items that are being sold on the streets or markets, you'll probably find something unique you would like to use for decorating your home. You'll then be able to create a unique charm of your home because every place you visit has at least one thing that will leave a strong impression on you.
7. Get crazy with pillows
Throw pillows are very effective when it comes to decorating your home. If you pay attention to most celebrity's homes, you'll notice that there's a sofa or a couch filled with various pillows. Their role isn't just to make them comfortable, but they are also there for aesthetic reasons. They bring in more depth and color into the room, so simply get a lot of different pillows and fill the room with them.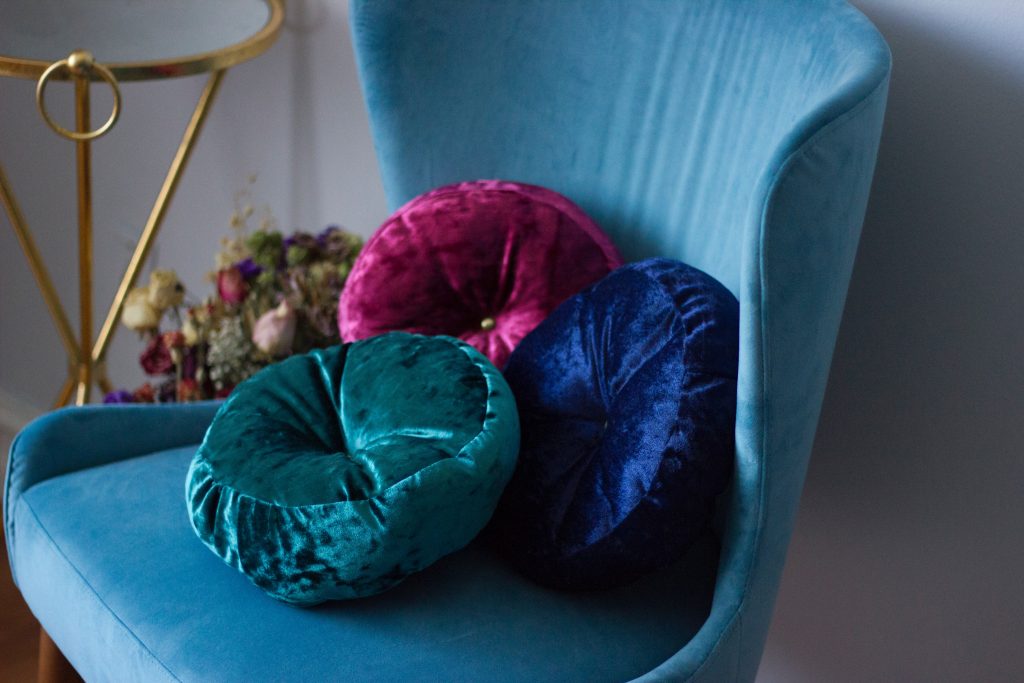 8. Sparkle with silver and lavender
You can follow the example of Maddie Ziegler and her approach to a perfect home. Her color scheme is made up of silver and white, accented with lavender details. It's not just the fact that she has fashionable furniture, but it's also about the sparkling, shimmering accents in every room and cute signs to reflect her sweet, quirky personality.
You can try something similar by getting a shimmering mosaic of something classy or get a sparkling sign with a cool message online. Add lavender details around the room, like a bench inside the living room or at least a few decorative items of the same color. Maddie also likes fashion photos, so browse the internet for cool prints with fashion as the topic. Even black-and-white sketches will do the trick.
All in all
Decorating your home like a superstar doesn't mean you need to have as much money as superstars. The main difference between you and superstars is that they are not afraid of experimenting and be bold with their decor choices. They stick to glitter, intense colors, unusual or unexpected pieces of furniture. Any of these things don't cost a lot if you are willing to get creative or browse the internet.