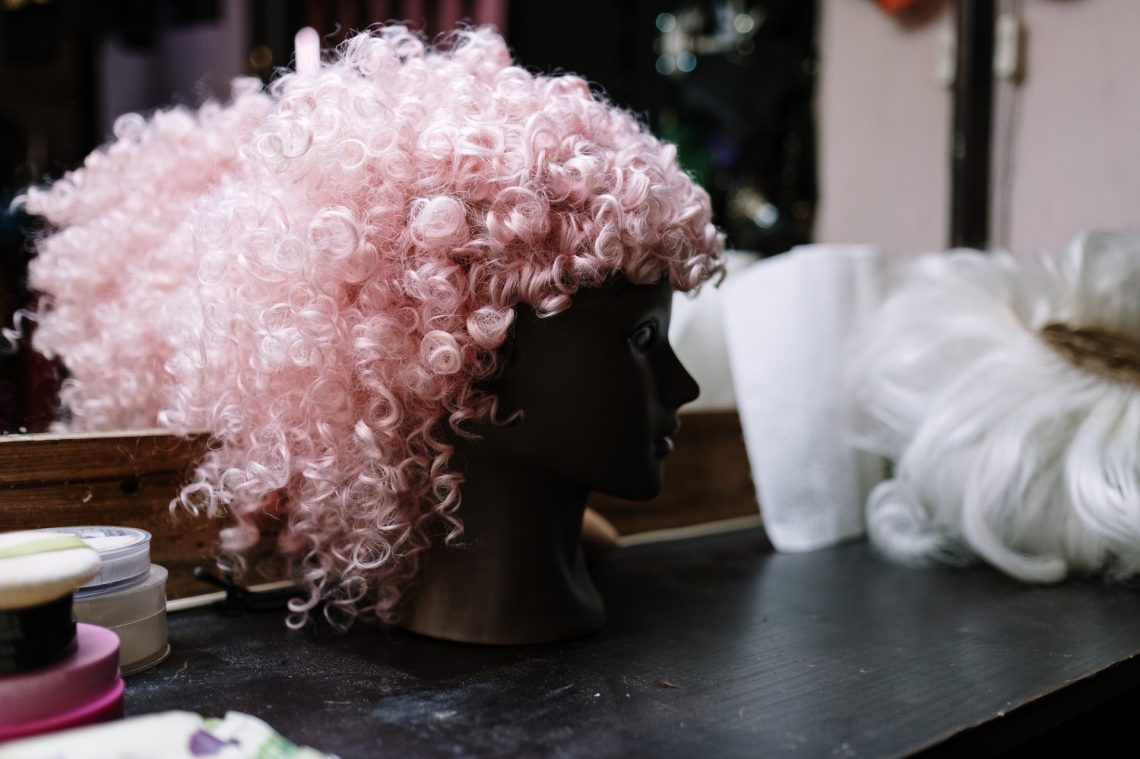 How can you tell a good quality wig?
Who doesn't love long, luscious locks? Thick and healthy hair is what most women aspire for. Not only does hair make you look more beautiful, but it also gives you a much-needed confidence boost. Unfortunately, there are very few amongst us who have naturally gorgeous hair. So what does one do to fill that void? The answer: wigs. Wigs are an easy and instant solution to all your hair woes. But, how can you tell a good quality wig?
Selecting a wig, however, can be quite overwhelming. You will be able to find wigs in every price range. Regardless of the price you pay, it all comes down to the quality of the wig.
So how can one differentiate between a high-quality wig and a low-quality one?
For starters, you need to know the features of real human hair wigs.
Human hair wigs expose a natural skin hair part that mimics a true to skin appearance. Often the wigs are designed in a way that keeps the cuticle intact. 
These wigs are also lined with softly woven lace that helps form a secure top. You will also notice that human hair wigs have the same length hair from the scalp to the ends. It gives the wig a naturally layered look. 
The wig caps are made with spandex with a silk-like texture and feel. The spandex has tiny holes that are barely visible to the naked eye. It prevents the person's natural hair from inverting in the cap's surface area, giving it an overall natural feel and look.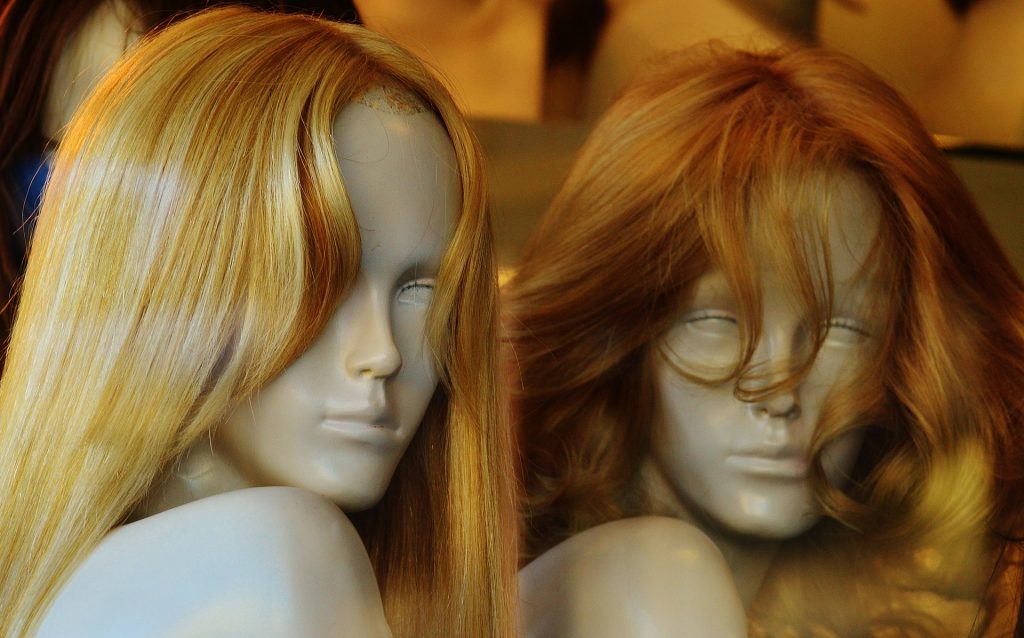 Next, you must know about the different types of wigs available in the market.
Human Hair Wig:

 These wigs are made with real human hair and tend to have a more life-like look. While they lean on the pricier side, they are also more durable as compared to their synthetic counterparts. 

Synthetic Hair Wig:

 These hair wigs are made with synthetic fibers such as PVC, acrylic, or polyester. They are much lighter as compared to real human hair wigs and require much less upkeep as well. However, they are not as durable as real human hair wigs. 

Lace Front Wig:

 These wigs come in both human and synthetic hair variants. The hair on lace front wigs is hand-tied to a sheer-lace top covering. This lace covering is then either taped or glued to the head. Lace front wigs have a very realistic looking hairline. 

Remy Hair Wig:

 These wigs are made with human hair that has the cuticles intact and aligned to create a more realistic and natural-looking wig that does not tangle.  

Full Lace Wig:

 Full lace wigs are the most popular variant, as they look incredibly natural. All the hair on a full lace wig is hand-tied on the lace cap. It makes the wig cap more breathable and easy to wear. 
A tip for my fellow fashionistas: Don't pay heed to anybody's and every body's advice when it comes to buying a wig. Do your research by reading fashion blogs and visit online wig shops to find a wig that suits your personal preferences and needs.
These websites can provide you with the best guidance on the matter.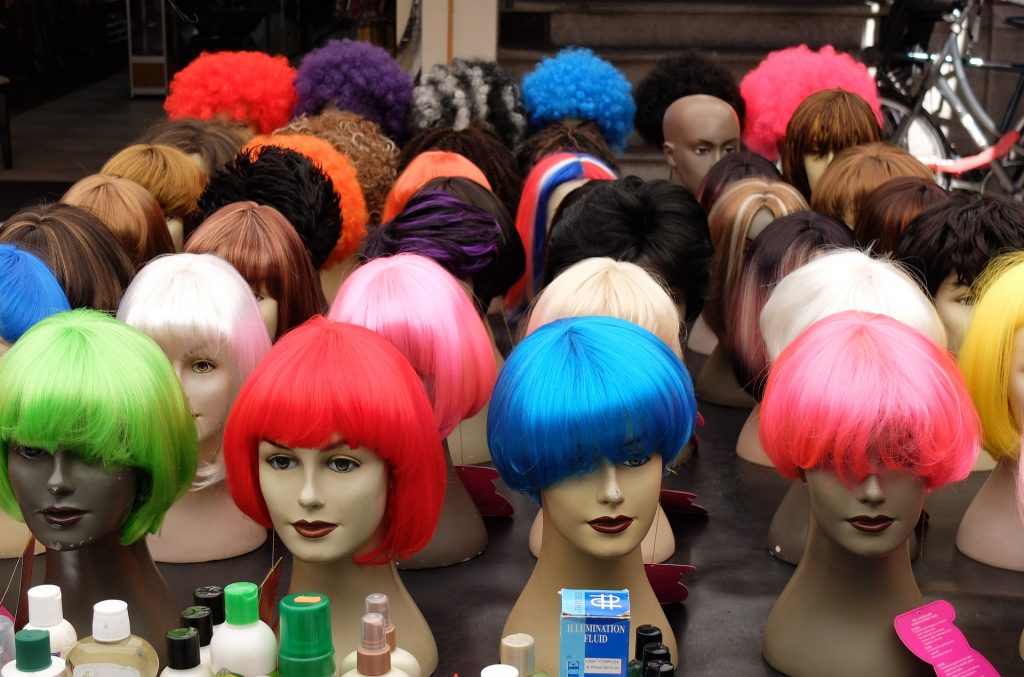 How to tell if a wig is of good quality?
Wigs can be hard to identify and differentiate in terms of quality. The following are five ways to differentiate a good quality one from a poor quality one. 
Method 1: Burn with a lighter
Burning a hair strand of the wig is an easy way to identify a wig's quality. A human hair strand burns with a different scent as a synthetic hair strand. Synthetic hair strands, when burnt, smell like burnt plastic. 
Method 2: Assess its look and feel
Another way to test a wig's quality is by assessing its look and feel. Touch and feel the hair strands on the wigs so you can distinguish between them.
Notice the color first. Synthetic hair strands, when placed under a light, radiate an almost unnatural brightness. Natural hair is not as shiny. 
Move on to the hair's feel next. Human hair is much smoother and softer to the touch. Synthetic hair does not feel the same as it is almost a little rough.
Method 3: Check its comfort level
Real human hair wigs are generally more comfortable to wear. The wig's cap is made from breathable fabric, so it does not get too hot.
Method 4: Check the durability
While this is not an on-the-spot test, high-quality wigs generally last longer because they are manufactured with durable materials. Synthetic wigs tend to wear out much faster as compared to human hair wigs. 
Method 5: Evaluate its ease of styling
Human hair wigs are much more versatile in terms of styling. You can style them or dye them in your preferred shade. Synthetic wigs, on the other hand, are not as easy to style.
Parting thoughts
Good quality wigs should mimic natural hair so much so that no one can distinguish between your real hairline and your faux one. When you invest in a wig, it is important to know what would work best for you: human or synthetic. Good quality wigs do not come cheap; so, choose wisely. Using this guide will help you tell a good quality wig.
Featured Photo by cottonbro from Pexels