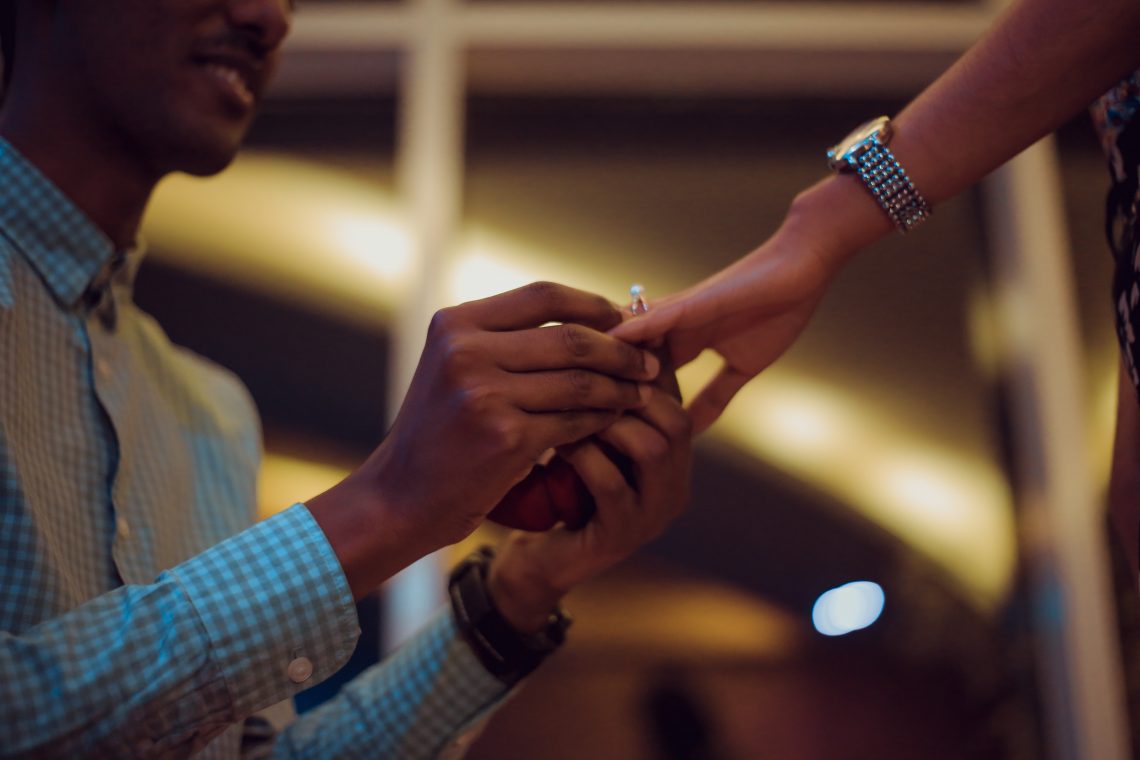 Guide to Diamond Engagement Ring Alternatives
Stunning & Unique Alternatives to Make Your Engagement the Best Ever
If you're choosing your engagement ring or looking for inspiration to suit your heartfelt proposal with the perfect item, you're shining a light on the most significant engagement ring alternatives trends for 2020.
 As you see the ebb and flow of wedding dress trends with the momentary fashion waves, jewelry design comes in and out of favor. This is true even when it comes to patterns in the engagement ring. And if you want the stakes of a ring that can hold its own in style, then a diamond ring is the best choice & best companion of a girl as it stays forever.  
Since the dawn of time, emeralds, rubies, and sapphires have been the favorite choice for engagement rings, and diamonds are a relatively new and fashionable addition, with diamond engagement rings beginning in the early 20th century with full enthusiasm.
Rising gemstone trend for your engagement ring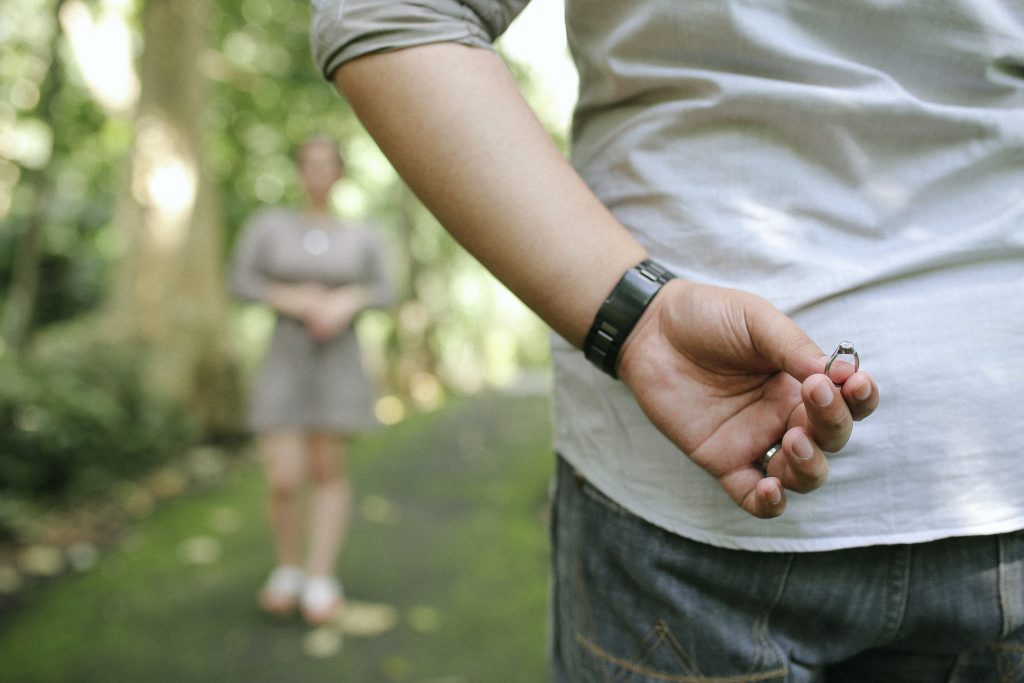 In recent years, there has been a rising trend of engagement ring alternatives to more traditional diamonds in engagement rings. Colored diamonds and gemstones are a perfect way to make the designs even brighter and bolder, elegant, and straightforward.
If you want to place them on a gold band of white, yellow, or rose, the abundance of natural gemstones such as rubies, emeralds, and sapphires will allow you to express your style and imagination on your engagement ring.
Parti Sapphire 9 MOHS
This is where things diverge from the multicolored dazzler. Parti sapphire displays two or more distinct colors of gemstones from Australia on the same stone, but they can be placed on stone anywhere. Parti sapphire often shows the green with a rose-colored middle on the outside-thereby imitating a slice of feature bands recall the colors of the Australian landscape: gum, wattle, and deep blue sky.
Yet delicate ametrine preferably shows a 50-50 yellow and purple break. But Parti sapphire honors every single stone's uniqueness. So, the ratio of each color and its location is often different. That allows every wearer to have a truly unique jewel. So try this one!
Grey Spinel 8 MOHS
For those with an eye for the polished and enigmatic look, the grey spinel is the ultimate stone. This exquisite gem comes in a range of colors, from a silvery lavender to a darker, warmer charcoal hue. It matches a variety of skin tones. Such friendly and cool tones mean a grey spinel is available.
  It is a rose gold setting ideal for capturing the stone's warm tones. The elegant and sleek look is offered to give you the cool tones found in the more violet spinels. Black or white diamonds in the ring band are set to accentuate or contrast with the stone.
Blue and fancy color Sapphire 9 MOHS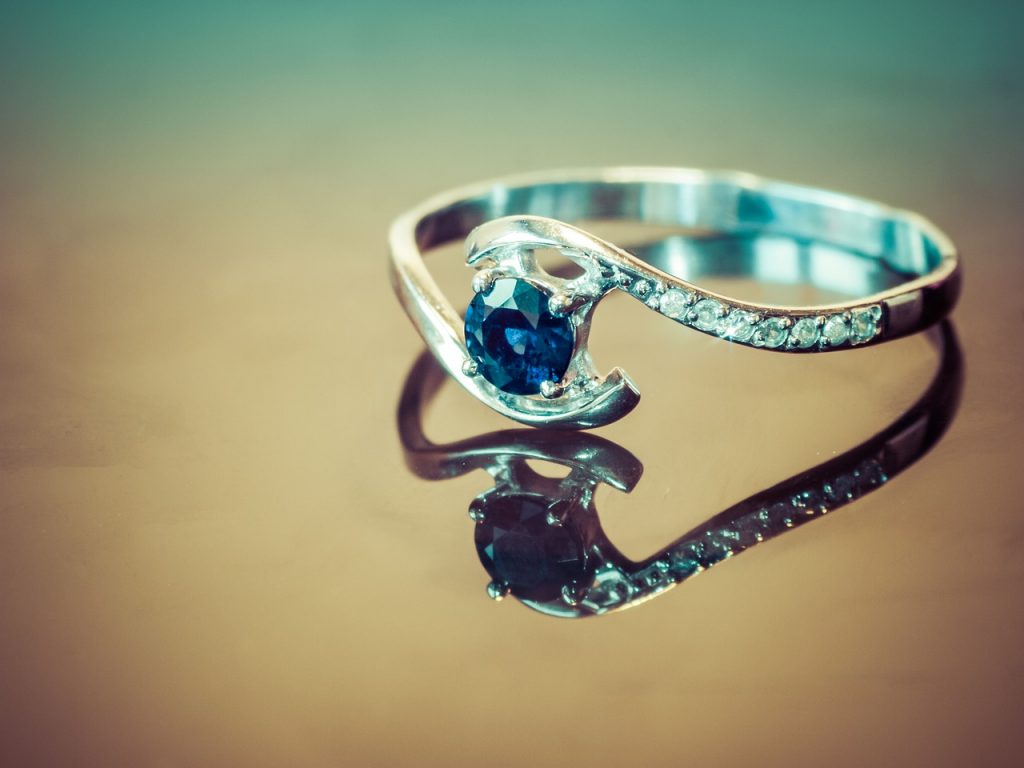 Blue sapphire typically reflects beauty, intelligence, integrity, and faithfulness. It has been for centuries included in the traditional royalty dress and the clergy.
Sapphires are reliable and robust, with Mohs scale hardness of 9 and versatile, appearing in a stunning variety of colors from white to darkest, nearly black, and blue. The sapphires were considered a practical choice for engagement rings because of their strength. If you want such an elegant and beautiful ring for your engagement ring, then it is the right option.
Morganite 7.5-8 MOHS
Morganite is considered one of the beryl family's best aquamarine and emerald ring. Always on the 7.5-8 Mohs hardness scale makes morganite a good alternative for a ring worn daily as an engagement ring.
Morganite rings are available in a range of pink pastels, from fishing to salmon and peach blush. The softer peach tones will become more pronounced in a rose gold setting. This feminine color's subtle warm tonality makes it perfect for anyone who wants subtlety over a color declaration.
Aquamarine 7.5-8 MOHS
This gem will be directly linked to your water connections if your partner is an ocean lover, surfer, or sailor. Aquamarine is a term for Latin, water, water, and sea.
A ring for aquamarine enthusiasts is a perfect way to start preparing your wedding, ticking the blue part of the list right away as this cool and calm ring is the leading pack among all engagement rings.
Champagne diamond 10 MOHS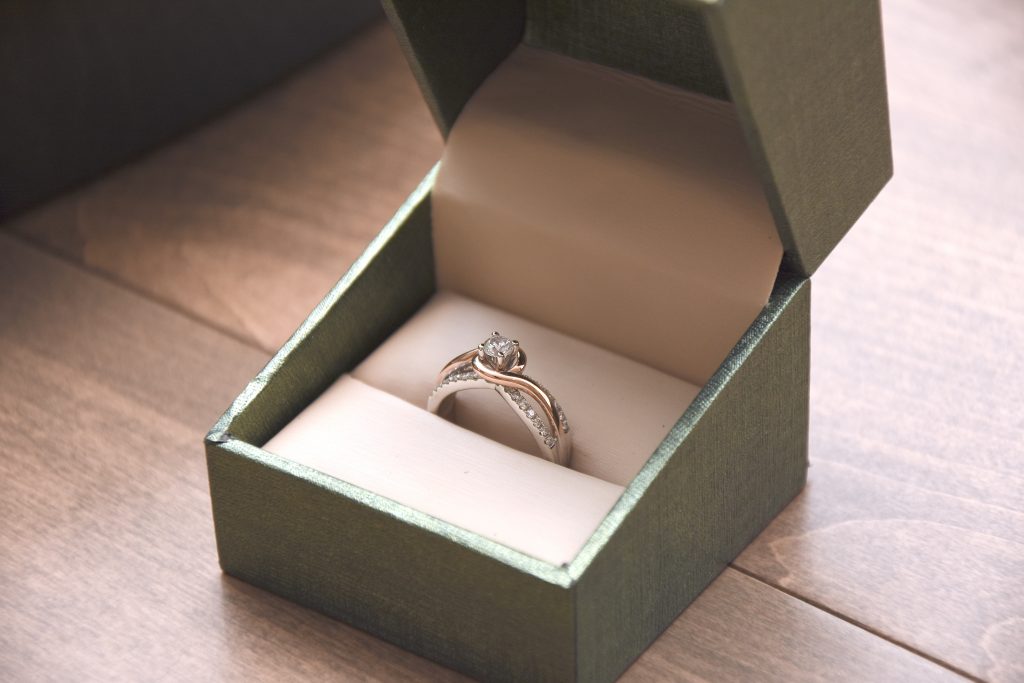 What better way to indulge than a champagne diamond! Start your wondrous married life in a glamorous style with your declaration ring, use a champagne diamond. Hardness is not affected by color, the best thing about the champagne diamonds.
Champagne diamonds provide more affordable engagement ring alternatives to the conventional white diamond in the same range of cuts and shapes as white diamonds to create a truly individual ring. The warm colors, from an old white to a dark cognac, are delicate. Have a look at champagne diamond engagement rings Melbourne has for inspiration.
Tourmaline 7-7.5 MOHS
If purchasing a gem for jewelry, one of the main factors is its longevity. Turmaline comes in different colors and has been common in jewelry in Western Europe since the 1700s. Very few gems match the bright range of colors of tourmaline.
The full-color spectrum of this gem collection has been unprecedented from rich reds to pastel pinks, peach tones, bright emerald greens, vibrant yellows, and dark blues. Indicolite tourmaline is the most unusual and desirable in tourmaline families and contains all shades of chevre from dark blue to teal shades.
Pink and red spinel 8 MOHS
Natural spinel is a gemstone not accessible in the company gem world but a favorite among gem dealers and gem collectors. One could even say that spinel is only for connoisseurs of the gemstone. How excited are gem experts for this gemstone?
Red and colorful pink spinel is the perfect stone for a vibrant and exciting fitness ring. The pink tone can represent almost neon in some cases. This gem is made of chromium with the same vivid hue as a ruby with its red color
The intensity of this color makes it easy for even more fun and vibrant look to show additional colors. Combined with black gemstones such as the black spinel, black diamond, or onyx, this stone does have a new feminine aspect. Rosé spinal suits in every golden color and its warm shades are highlighting in rosé or yellow gold.
Conclusion
There are so many wondrous engagement ring alternatives for your unique ring, from diamonds to colored gems, that it can be hard to say who to trust and how to select this essential jewel. Talk to your jeweler about the many different choices for diamonds, gems, and settings to ensure you get the best value and the best design for the rest of your life. So get in touch with us.
Featured Photo by Gift Habeshaw on Unsplash