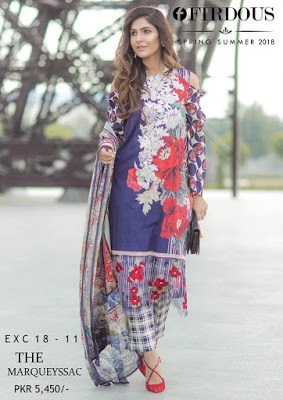 Firdous Cloth Spring Summer Collection 2018 for Women
If ever there were a classic window covering that conveyed both genteel sophistication and grand luxury, Firdous would be it. For decades, Firdous Cloth has been used to adorn the Woman of nobility and provincial alike. The Spring/Summer collection '18 harnesses all the grandeur and all the humility that each style possesses to bring you a collection full of finesse.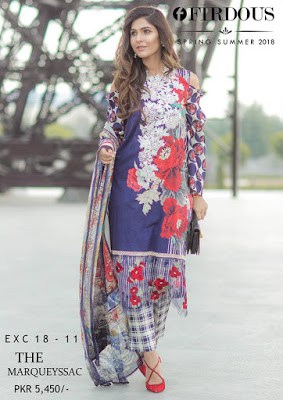 While our designers experiment with new looks each season, Our Mills are working behind the scenes to develop new and exciting materials that will bring their designs to life.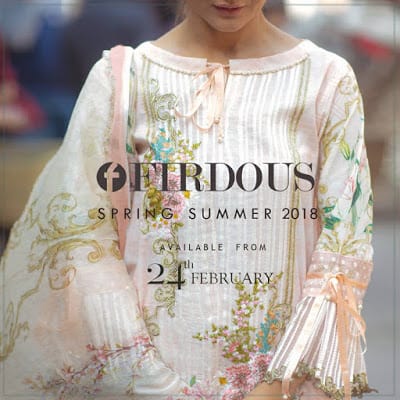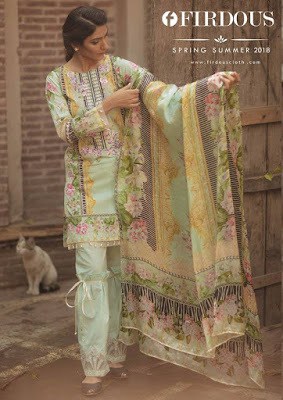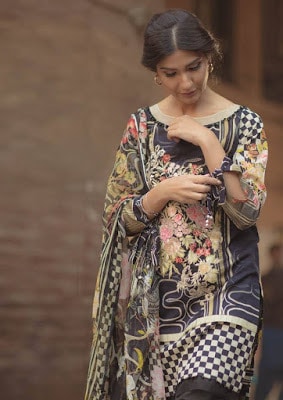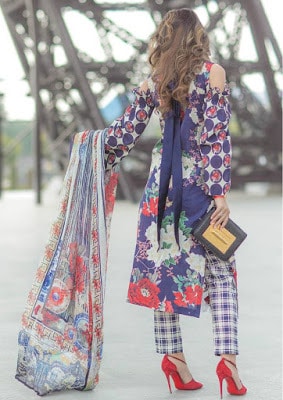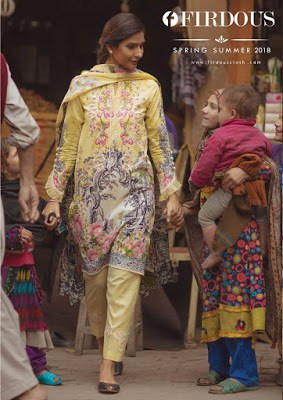 Where you buy your fabric from speaks volumes about your style and taste. At "Firdous" we produce the finest quality fabrics because we believe your most cherished moments deserve our best.