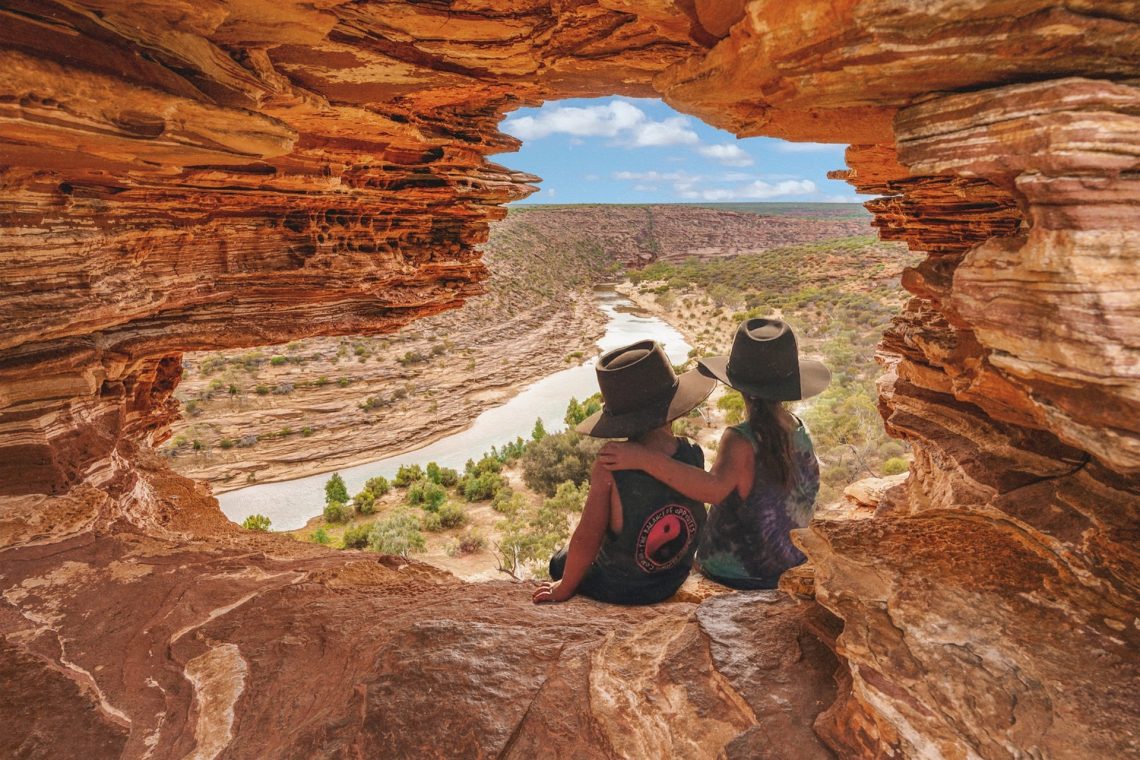 Discover the Beauties of Western Australia
If Western Australia has always been on your bucket list, wait no longer and start planning your trip! Here are some of the most prominent beauties of Western Australia you simply have to explore, so check them out and give them a try. Just take a look at these and remember that you won't make a mistake whichever of them you choose to discover first!
An exciting tour in Purnululu National Park is an absolute must
When in Western Australia, you mustn't skip an exciting tour in Purnululu National Park in the Kimberley. This place is also known as Bungle Bungle National Park, and it's one of Western Australia's hidden gems if you ask us. If you're wondering why – it's because this place remained unknown to the outside world until 1983. As of today, Purnululu National park has its place on both the National and UNESCO World Heritage lists. Even though they were discovered only 38 years ago, the Bungle Bungle hills were home to native Aboriginal tribes for thousands of years. These rock formations are completely unique thanks to harsh summer monsoon rains that carved their deep gorges and chasms. As the rock domes of the Bungle Bungle are made of soft sandstone, they now have extraordinary and out-of-this-world shapes. Don't miss this national park if you have a chance to visit it!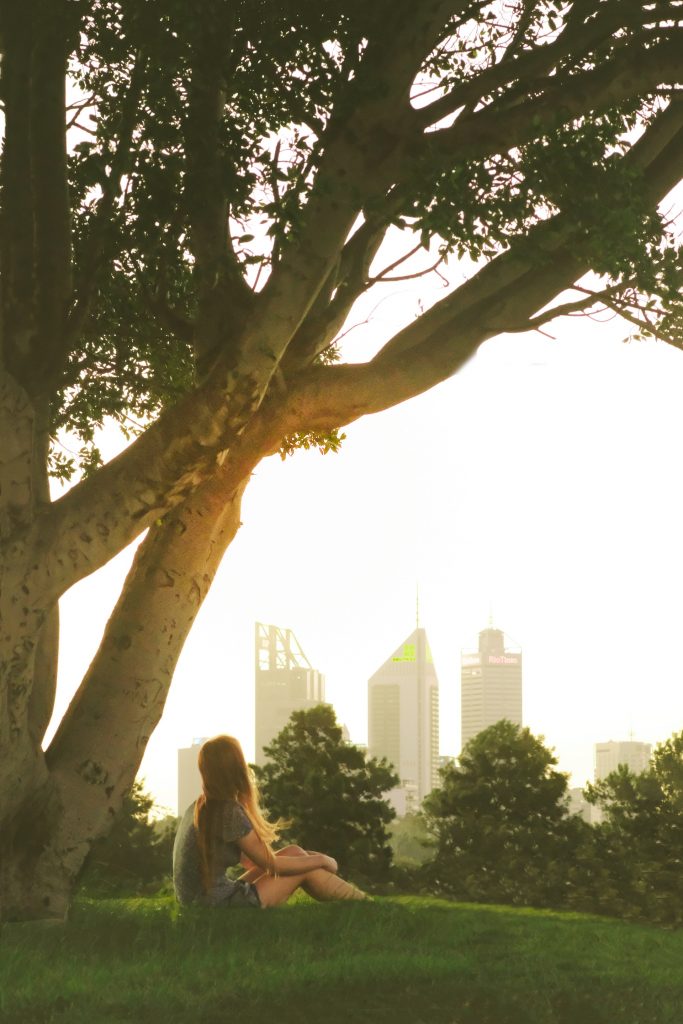 Make sure to explore Perth at its finest
On the other hand, if you prefer exploring more urban areas while on vacation, we highly recommend visiting Perth. This city is the capital of the Australian state of Western Australia, which is also the country's fourth-most populous city. Apart from fabulous entertainment venues, amazing food scene, and glorious skyscrapers – this city is famous for its gorgeous beaches, too. These truly are some of the best reasons to visit Australia – especially if you're into watersports such as surfing, swimming, and sailing. As for its cultural scene, Perth is famous for a number of museums suitable for everyone's taste. Of course, the Art Gallery of Western Australia should undoubtedly be your first stop. It holds the most important pieces of Western Australian art, craft, and design from 1829 to the present. Give it a try, and you'll enjoy this unique experience!
Go whale watching in Bremer Bay
A lot of people simply can't imagine their trip to Western Australia without embarking on an adventure called whale watching. This is one of the most popular activities in this part of the world for a good reason. It's because Bremer Bay is a very small coastal town that's home to the largest congregation of orcas in the southern hemisphere. Did you know that over 150 orcas gather here every summer to visit the Bremer Canyon and feed on their prey? That's right, and these aren't the only ones you can see here. So, if you're up for this incredible experience, you should definitely book a whale watching tour in Bremer Bay. There are different tours that take between 7 hours and 2 whole days, so choose the perfect one for yourself, and you won't make a mistake!
Swim with whale sharks at Sal Salis Ningaloo Reef
Swimming with whale sharks is another popular activity in Western Australia. If that sounds interesting, be sure to visit Sal Salis Ningaloo Reef, which is the ultimate beach safari camp that overlooks the Indian Ocean. This place should be your first choice if you're all about luxurious hotspots in Australia. It prides itself on 15 eco-friendly yet luxe safari tents, so it'll never feel crowded with hundreds of other guests. Since Ningaloo Reef has amazing marine life and over 250 coral species, you'll get a chance to enjoy them, too. As mentioned above, swimming with whale sharks is one of the main attractions here, so don't miss a chance to make it happen. One thing is certain – this exciting adventure will be a completely unforgettable experience!
Cruise on a jet boat through the Horizontal Falls
When in the Kimberley region, there is one more thing you must do apart from visiting Purnululu National Park. People who visited this place say that seeing the Horizontal Falls from a jet boat is one of the best things you can do in Western Australia. So, don't trust their words and experience it first-hand! This also is one of the most popular outdoor activities in Australia as this natural phenomenon is formed by the powerful tides of up to 11 meters that squeeze through two narrow gorges. So, if you wish to explore this phenomenal attraction, the only way to do it is to book a jet boat tour. These usually depart from Broom and include outstanding views of turquoise waters and this area's natural beauties. There are also seaplane tours that feature a scenic flight over the Buccaneer peninsula, which overlooks hundreds of tiny uninhabited islands!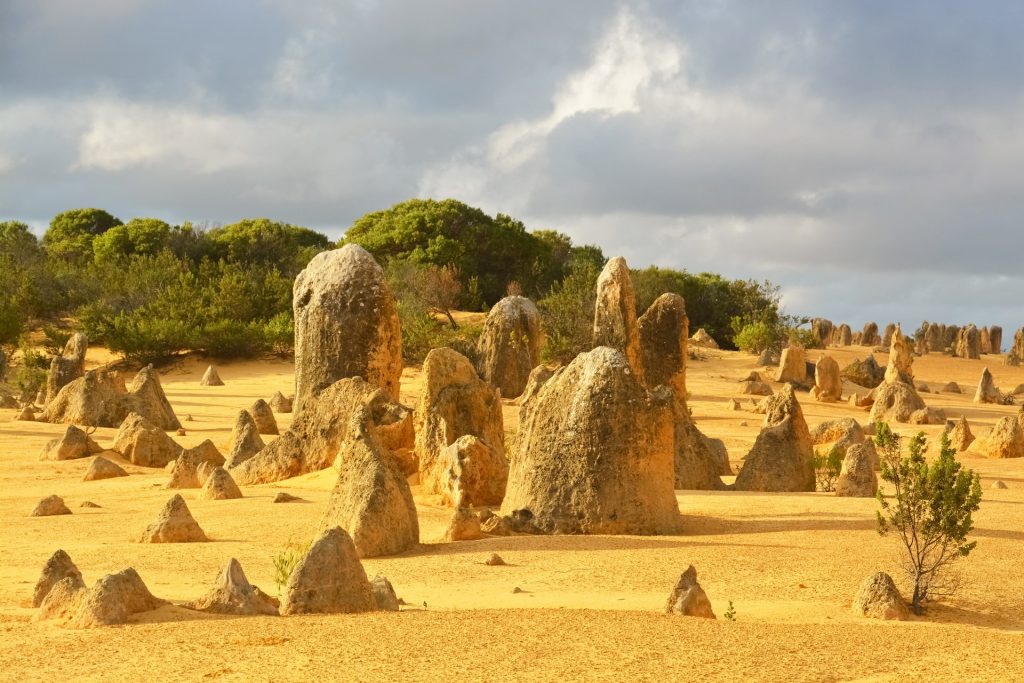 Go see the Pinnacles in Nambung National Park
Last but certainly not least, there are the Pinnacles in Nambung National Park you must visit when in Western Australia. Just a two-hour drive from Perth will be enough for you to explore this natural beauty at its finest. In fact, the Pinnacles consist of thousands of limestone pillars that rise from a lunar-like landscape of yellow sand. As for their height, they range from just a few centimeters to up to 4 meters. Even though there has been some controversy over their origin, there actually is a quite logical explanation. Some experts say that wind and water erosion washed away the softer sandstones, which exposed the harder limestone. So, if you want to explore these amazing rocks, do it via a walking trail or a scenic drive. You won't go wrong whichever option you go for!
As you can see, Western Australia prides itself on numerous natural beauties you simply need to explore. These six are the best ones out there, which is why they should find their place on your must-visit list. Give them a fair shot, and you won't regret it!
Featured Photo by Nick Dunn on Unsplash