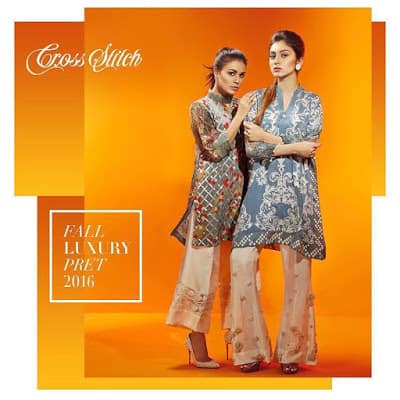 Cross Stitch Fall Luxury Dresses Pret Collection 2018-19
This isn't the time to lighten up, Fall for this year's light layers, warm attitude and stroke with Cross stitch's luxury pret wear Collection 2018-19 for women. Give your clothes an instant update with our ready to wear kurtas! Beautiful prints and relaxed fabrics, what's not to love? The fall fashion women is based on traditional series and title as "Luxe at First Sight" anode to the rich, tradition crafts of winter season.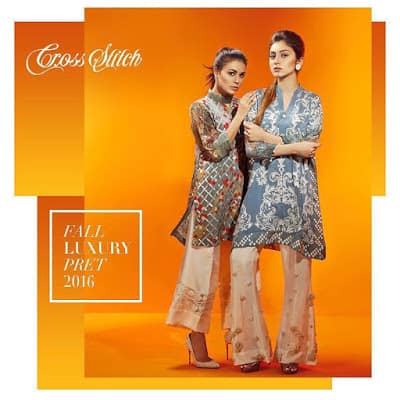 When it comes to fall winter fashion, every women want to wear the high quality fabric and digital designs which complement her looks and enhances her personality. In evening party dresses add some excitement to your wardrobe with absolute touch of fall. This unique formal dresses collection by Cross Stitch experiments with some wild hues and flavor and zing to clean cut short kurtis. These luxury ladies pret clothing can be flaunted at any occasion and would defiantly make you stand out in a gathering.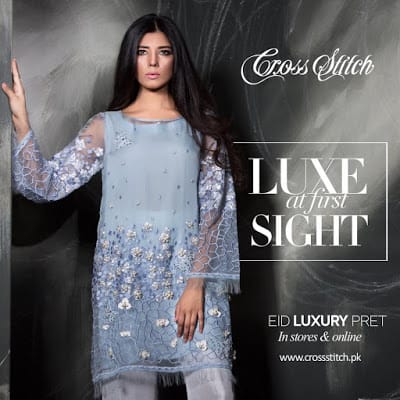 Cross Stitch fabric designs luxury winter dresses for women has all what your wardrobe craves for, beautiful embellishment with intricate embroidery and the classic amalgamation with perfect hues. The floral designer dresses range is truly awe-inspiring that defines this season statement. Take a look latest pret dresses luxury collection for girls 2016-17 by Cross Stitch.