Mehwish Hayat Is Intent on Fulfilling Her Musical Dreams
Mehwish Hayat, an actress extraordinaire, and a complete
diva! The starlet has bloomed into a full blown artist who's intent on
delivering one hit after the other. She rocked us with amazing performances on
television and her cinematic ventures have been nothing short of pure
entertainment.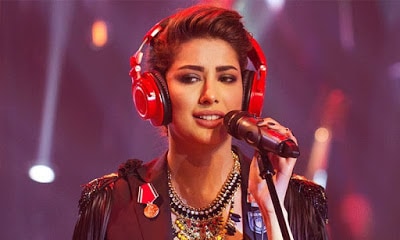 Last season, we also witnessed Hayat exploring her melodies when
she ventured into Coke Studio and churned out a beautiful track with Shiraz
Uppal.
She has worked in many anticipated movies of this year. She
has flown off to US to purse her musical dreams. Mehwish Hayat started her
career as a model because she wants to become a talented model. Now she
is one of the top Pakistani actresses.
Mehwish Hayat is
currently in the US and performing live in concerts across the states. Her
first stop was Seattle and garnering from the response she's been
receiving, Mehwish Hayat is performing to full houses in the next few
days. Her new movie Punjab Nahi Jaungi is also releasing soon.