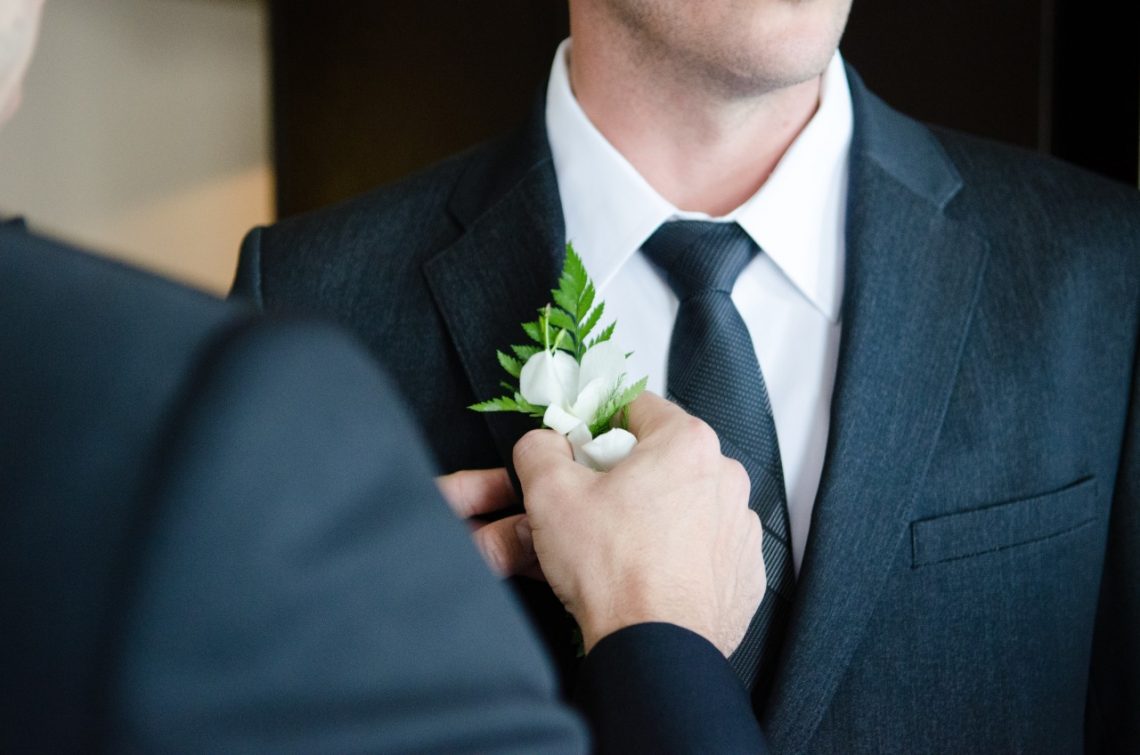 12 Wedding Fashion Trends Every Bridegroom-To-Be Needs to Know
Well, it is quite sure that you can adorn the best look for your D-day at the altar. While the crowd is mostly eyeing towards the bride, then it is natural for the bridegroom as well to expect the share of attention, no matter what. 
Undoubtedly, searching out for the right style of the bridegroom is one of the essential needs that can help in overcoming your fear of "what am I gonna wear on my wedding?" phrase. The next biggest thing to discover is where, to begin with. In that case, we need to surf a lot. A lot of fashionable costumes are being experimented for the bridal and groom looks like the suited look, comfy look, medieval look, the olden era look, and so many more. 
Since so many people love classic tux, however, some of the fashion should be kept totally aside while grooming yourself up. So, below are the finest trends of the groom if you want to look stunning, or want your bridegroom to rock the altar like you. 
The year has gone by noticing so many stylish grooms that owned an unmatchable sense of fashion. Some men used fashion hats, which extended over the basic wedding day line, accompanied by glittery shoes and unpredictable suits. A lot many different styles have now come in preference for the grooms like a sports coat or a completely white outfit. There also such grooms who now prefer choosing the cool tailored suits which come in various colors and the others are found in t-shirts, sneakers, and pieces of denim. In case your wedding is about two grooms, then feel free to discover the synchronized look. 
Meanwhile, a royal color black tuxedo can do wonder by bestowing a sharp look. And I would suggest there should be a pinch of your personality on a special day. 
Given below are the finest bridegroom trends that will encourage and give inspiration to you or your would-be hubbies for fashion. 
1. All White 
Well, having said that, white is a basic color, and at the same time, it is a great match if it is honed completely all alone. There might be many other guests who might be wearing the same white-colored or the other shades of white, but I guess there is no rule for the bridegroom to not wear or try something white or an all-white shade. I am sure this look can slay the altar. 
2. Shorts Suit 
One of the grooms went out to try something extremely new, and that was the shorts suit. I do not think there could be a better option for this funk style. The Marfa wedding surely supported the bridegroom for the fashion sense, accompanied by a destination apt enough for the look as well as the day. This look can give you goosebumps, as it gives a shock of surprise to the bride and happiness at the same time for picking something out of the box for the wedding day. 
3. Preppy Prints 
Most of the grooms are also choosing the preppy prints this season. I guess this season is going to be full of fun and experimentation. Such innovations are loved in fashion, and so is loved by the people around as well. Prefer to be amused with the pants, accessories, printed shirt with a firm suit, and more. Trust me; preppy looks have been doing wonders for the weddings this time. All you have got to do is imagine you and your bridegroom having fun in zig-zag fashion style. 
4. Navy Suit 
If you are opting for an aqua destination wedding, then better head on to select a navy suit, as it will do justice to the place as well by matching up. Weddings in such regions make you experiment more with fashion and bring on a completely unique theme for your special day. Matching up with the silhouettes and water beside, it could be the perfect scene set. 
5. Neutral Suit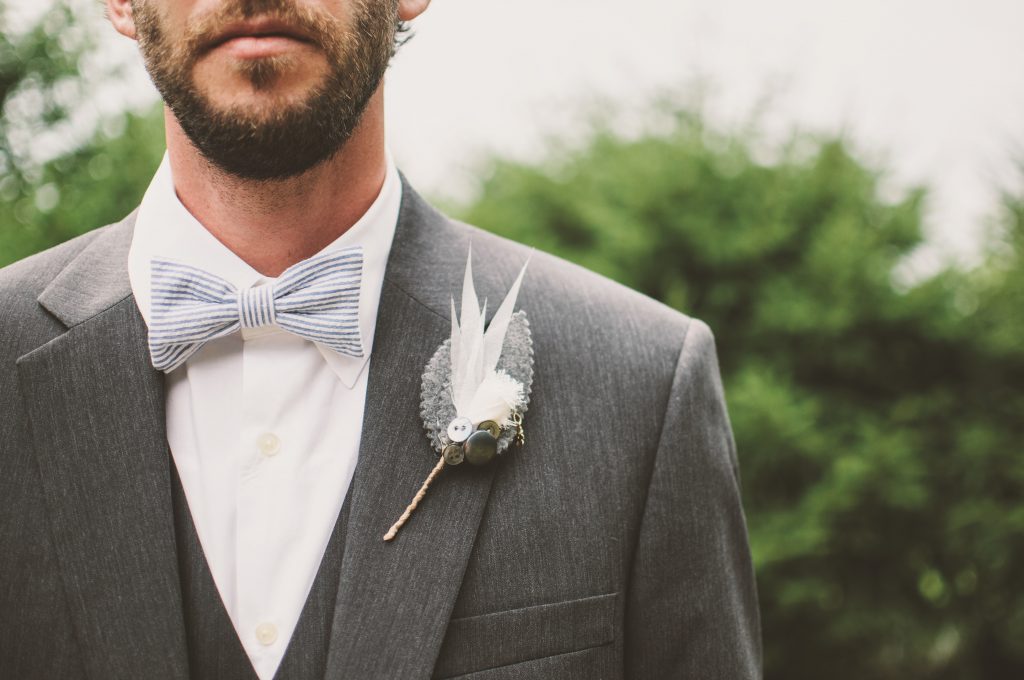 Have you thought of a soft and light wedding? Then this choice should be yours. Yes! Choosing a soft and nude tone for your wedding can display the subtle theme of your wedding as well. By complementing each other, the bride and bridegroom can raise the standards of the subtlety theme. One of the grooms also tried wearing a linen fabric Nordstrom suit for matching it up with his Mexican beach D-day. 
6. The Cool Look Suit 
One can anticipate a great and amazingly cool look from two people madly in love with each other. Nowadays, the bridegroom is choosing this look in a great way, which includes a cool printed t-shirt with tuxedos and sneakers as footwear for a proper match. 
If guys have been doing wonders on the altar, then how can girls stay out of the lead? Pretty much not! Similar to Priyanka Chopra and many more famous celebrities, weddings have experienced a great level of attention. And girls would not like a wedding without being caught around for their fashion sense, style, and theme. This is the reason that women are fond of creating a unique and distinctive sense of style that can fascinate everyone around and flourish inspiration everywhere around. 
Some of the bridal couture anticipated by us are as follows: 
Even the global fashion runways in New York bridal era to the Paris Haute Couture are showing off the finest collection of brides with their themes and remix of fashion they have created. Recently, there has been an initiation of ruffles, sleek heels, disco style of the 70s, and the minimalist metropolitan style. The class bride style is also doing the rounds, the beach bride style is considered stuffy in comparison to the bohemian bride style, and the rustic bride style is another polishing trend in fashion. 
7. Versailles Overload 
This fashion sense is a complete regal inspiration taken from the Duchesses of Sussex and York. Or one can say that it is a reaction from the casual fashion trend which involves styles like street, ruffles, puff sleeves, and confection like shirts. This year, all you have to do is get back to the old years and start with the courtly dresses, to high necklines, to the ruffs, to the victorian style, and so much more. Chanel you inner fashion goddess whenever you are stepping in for a church wedding, traditional wedding, romantic wedding, or a formal one. Like the recent wedding of Meghan Markle might have begun the modern dress sense, but still, the royal fashion preferred has given a boost to the fashion volume as well. 
8. Fly along Feathers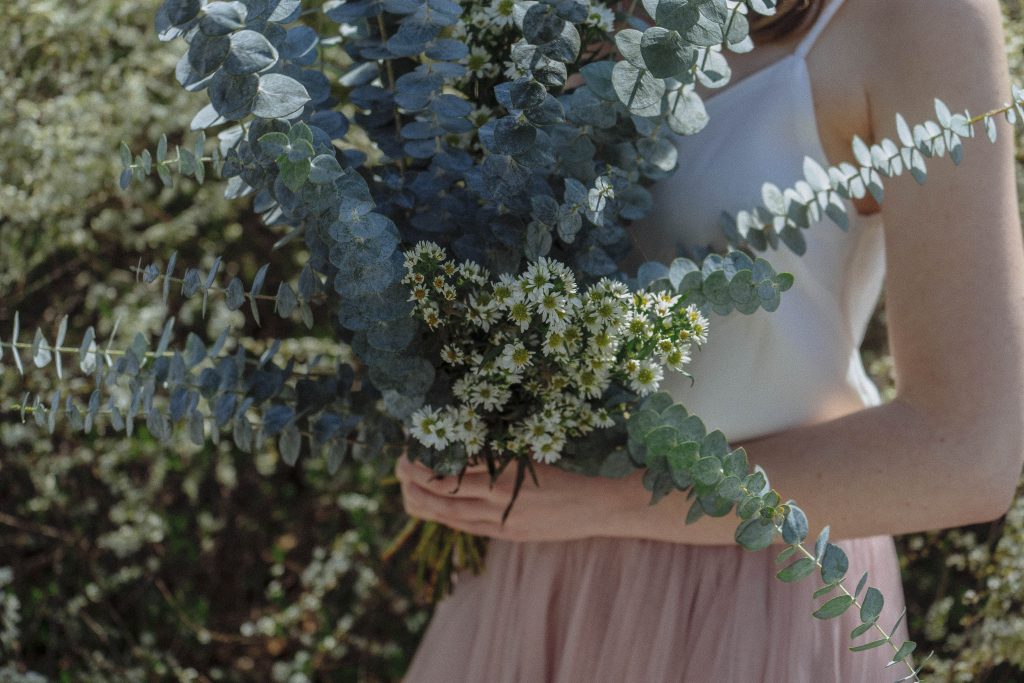 As boho bridal wear is on trends, designers are now choosing to stay out of the glam. Layered skirts, embellishments, ruffles are in the upcoming season. Fancy flights are also being admired by the designers every now and then. Complete feather frocks, to plush details, to plumes galore have now turned as majors for the altar or an evening party. Make sure not to skip the newest trends. Trends that might have been criticized in the past might be lucky enough to work in the future as well. Try keeping the hair, makeup everything minimal and edgy so that looks do not turn more costume. 
9. Smoke and Mirrors 
Sheer, satins, chiffons, and gossamer tulles are the ones that whirl like smoke. These are matched up with embroideries that have to mirror are on display this time of the season that can make up for fresh substitute for ivory. All the fancy and distinctively bestowed designs, mirrored pops, and all the accents in solver plus chrome can be replaced with the sequins plus crystal beading that are crowded on the bridal collections most of the time in the past. It can either be the rehearsal dinner, or the altar, or the altar party time, this kind of sparkly and fairy dress can turn you a legend and edgy one, no matter what. 
10. Dive into Blue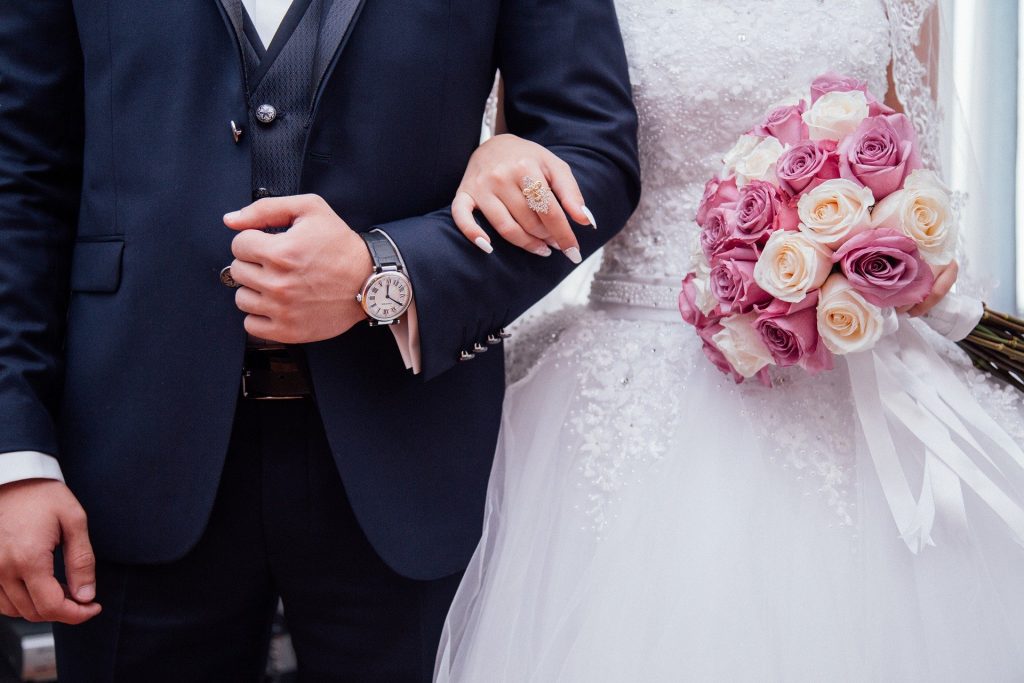 Well, this blue can definitely match up with your bridegroom's navy suit style. There are rare scenes in the bridal fashion where one can notice the color blue, however, considering to wear this beauty will transform you into a breathtaking mermaid bridal look. In the earlier, times Blush and champagne already made an appearance, which is now a basic thing for an aisle. So, the designers are now bucking up to move on with the blue series of bridal wears. The blue straps and laces will go a whole view of the sea around. 
11. Cape Town 
If there is anything that is loved at weddings are capes. Every bride wishes to wear a cape this season. It is a new and fresh fashion trend that gives those intense looks plus style. This can be adorned at the after-party or the aisle itself. There is no in between the ruffles, cocktail capes, embroidery, ground length veil, and so much more. This can be paired up with a beautiful pair of heels in the presence of light silhouettes. Suit up your gown with the full-length sleeves and whirl up like no other.
12. Rip off Disco 
From the era of the 60s and 80s, the twists, jumpsuits, fringes, metallics, and everything else around disco is making a comeback this season. There are sequins accompanied with necklines, hot satin fabric slips, all over glitter, the top over accessories. All of this can make you ready for the dance floor at your aisle and the rehearsal dinner as well. You can swirl around like a disco queen indeed!